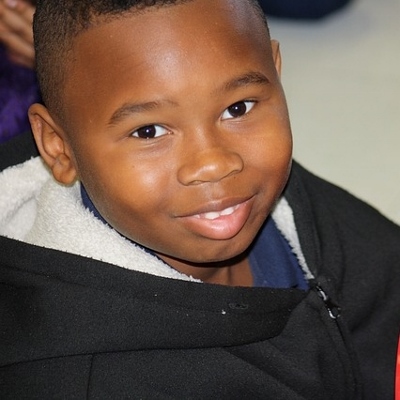 Did you know that May is also Better Hearing and Speech Awareness Month? Communication disorders are now commonly considered the first sign or symptom of another underlying diagnosis, but it is also the most common special need most children share. By kindergarten age, children often have a vivid vocabulary and have a general idea of how to talk to adults and other kids appropriately. Teachers and therapists work together to design specialized learning and action plans to help children with problems such as stuttering, lisps and letter or word mispronunciation issues. And for most children, they are able to adapt and even resolve their speech impediment with repetition therapy.  Early intervention is the key to getting a head start on tackling talking.
Children who have communication issues are not all alike, and their symptoms are not always obvious on the surface. A child may not have any audible issues, but their struggle comes from a neurological source. Dysarthria, childhood apraxia, selective mutism, dyslexia and orofacial myofunctional disorders are of the most frequent disorders. However, these can also result from deeper diagnoses such as, but not limited to, autism, mental retardation, brain injury, post-traumatic stress disorder, birth or genetic disorders, Cleft Palate, Ankyloglossia, also known as tongue-tie, or Multiple Sclerosis.
As humans we all learn to speak by hearing and repeating words we have been learning since as early as in utero. And, we tend to respond differently to words and phrases when we hear them mispronounced, used out of context or improperly, or in the wrong tone or sarcastically. This can lead to embarrassment, confusion and in children it can trigger intense fear. Anxiety can further exasperate speech issues, and in some cases, children will revert back to behavioral responses by using actions instead of words, such as pointing, grabbing or even making unintelligible noises to express emotion.
What can you do to help your child with his communication skills? Involve your children in active conversations and ask them open ended questions. This will give them an opportunity to think critically and choose their words. Respond by acknowledging your child's statement by repeating it back to him. If he used an incorrect word, don't be quick to correct him. When you reflect on his answer, ask him "are you sure" to allow him the opportunity to hear back what he had said originally and make corrections or give a more detailed answer. Help your child learn new words everyday by introducing concepts like synonyms and antonyms. For example, refer to a doctor as a physician, or, a lawyer as an attorney.
Remember, confidence is a huge factor in a child's speaking development. The stronger the support, the stronger the performance.
If you feel your child may have a medical disorder, refer to your pediatrician, or seek a referral for a pediatric specialist.