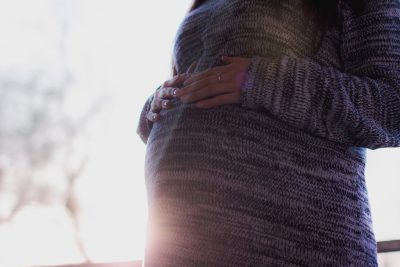 Group B streptococcus, more commonly known as GBS, has recently received more acknowledgment from patient advocacy groups, medical professionals, and the healthcare systems in play. Thanks in part to a new partnership between the Royal College of Obstetricians and Gynaecologists, or RCOG, and the charitable organisation Group B Strep Support, expectant mothers are now being offered a leaflet on the dangers of GBS in newborn infants. Women experiencing pregnancy for the first time will be left with the information, to promote a greater level of education on GBS and how infections related to it can be prevented to safeguard children when they are the most vulnerable.
Breaking Down GBS
A significant amount of information is included in the new leaflet regarding group B streptococcus, including what it is and what it is not. GBS is defined in the educational resource as a common bacterial bug, often found in the gut, vagina, or urinary tract of adult women. An estimated two to four out of every ten women have the group B streptococcus bacteria in their body, but most never become aware of its presence. That's because GBS presents no symptoms or warning signs, and it is not necessarily harmful to a woman with a fully developed immune system. It is when GBS is passed down to a newborn through birth that problems arise in the form of an infection which could ultimately lead to devastating outcomes for the new child and its mother.
The new leaflet given to expectant mothers spells out the negative implications a GBS infection could have on an infant, known as early-onset GBS infection. When the bacteria is passed along to the child, a diagnosis of sepsis, pneumonia, or meningitis could be the result. Without immediate intervention from medical professionals, infants could experience life-altering side effects of these conditions. Currently, the occurrence of GBS-related infection in infants is relatively low, impacting an estimated one in 1,750 newborns. However, expectant mothers are not routinely screened for the presence of GBS, making it necessary to educate them and their loved ones on its potential to affect a newborn child.
Shifting to Prevention through Education
While carrying GBS as an adult is fairly common, transferring the bacteria to an infant during delivery is less so. Because of this low rate of occurrence among new mothers throughout the UK, the NHS does not have a standard test in place to screen for the presence of GBS and essentially, the risk of transferring it to an infant at birth. Many feel strongly that the potential for early-onset GBS infection in newborns deserves a closer look, specifically as it relates to screening for first-time mothers. A group of solicitors focused on medical negligence cases in the UK explains that the recent addition of the joint leaflet to women carrying a child for the first time is a step in the right direction. The hope is that through expanded education of GBS and its possible effects on newborns that pregnant women and their family members may push harder for information or screening if they believe they are at risk of having a child with GBS infection. This ultimately could lead to an even lower rate of early-onset GBS infections in infants, giving them a greater chance of a healthy life.
The leaflet offers a variety of information important for expectant mothers to understand, and its easy to digest format makes it a simple addition to prenatal care appointments. One of the most crucial aspects of the educational resource is the list of risk factors which could – and should – prompt pregnant women to ask for screening early on. Some risk factors, like women having a pre-term birth, that is before 37 weeks, and having a high temperature during labour, make the possibility of passing on GBS to a newborn. Women who have had a positive swab test for GBS during pregnancy are also at a higher risk of passing on the bacteria to their newborn, but without knowing this information regarding GBS, expectant mothers do not know to ask for intervention. Fortunately, women who are at a higher risk of transmitting the GBS bacteria to their child during labour and delivery can receive antibiotics to help reduce the possibility of early-onset GBS infection. The simple step of education through the new leaflet provides expectant mothers an opportunity to be proactive in protecting their newborn from a threatening infection.
Brought to you by our friend, Jose Calvo.