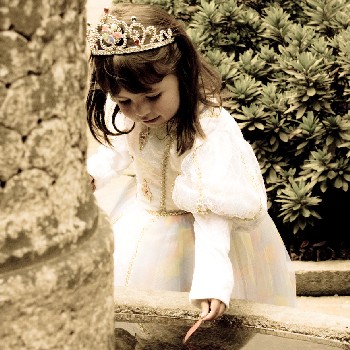 Preschool is usually a time in a child's life where parents document everything in photographs. There may even be a mom dedicated to the task of recording these precious moments. But there are a few unwritten rules when it comes to the sharing of these photographs. If you are tasked with recording these moments, then you should be aware of what you can do and what you shouldn't do when it comes time to distribute them.
Never post any pictures of a preschool child other than yours on a social network site without written permission from the parents. This will save you so much trouble in the long run. Some parents are quite opposed to the posting of their child's photo on the Internet. They may have safety concerns regarding who is viewing their child's photo even if your particular profile is private. Remember that anyone can view uploaded photos regardless of privacy settings. Unfortunately, this rule also includes grandparents, aunts, uncles, and any other relative that decides to post pictures of preschoolers.
Instead of posting, you can send the photographs through email instead. It is perfectly fine to ask for email addresses from other parents to send them digital copies. Just make sure to use the email address for the sole purpose of sending the pictures. Do not try to advertise your business, send unsolicited information or forward cute emails. This will likely lead to a request to stop or an automatic deletion of your emails. Such emails can result in hard feelings with other preschool parents.
You can also print out the photographs for parents to have a hard copy. This is a good way for parents to have a memoray of cute preschool moments. If you are crafty, these can be used to create a memory book. Parents can also use the hard copies to create their own memory books of their preschoolers. Just make sure to write the names and dates on the back.
Taking pictures in the classroom is a way to preserve precious memories. However, you need to be aware of other parents' wishes regarding the posting of their preschoolers' pictures. While it is tempting to post the cutest moments of your preschooler's class, it is essential that you ask the other parents first. It is up to the parent to decide if they want their preschooler pictured on your social network page.