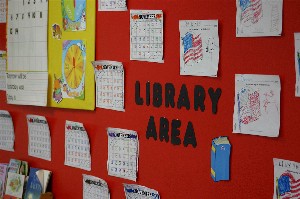 Homework is a dirty word for most students. Ever since its inception, it has been a force that both parents and kids dread. But for parents, the homework actually starts in preschool. The assignments seem endless and repetitive but it is all a part of getting prepared for what you are going to have to face when your child enters kindergarten.
The first homework assignment you have to face is picking out the right preschool. This is probably one of the toughest homework assignments that you will face. Even though such an assignment is self-imposed, it still requires a time investment and a lot of research on your part. This is one assignment you want to get an A plus in.
The next homework assignment is ensuring your paperwork is in order. The hardest part of this is dealing with the shots. You face a lot of personal drama completing this particular assignment. While not necessarily your toughest, it is one of your most emotional homework assignments.
Once the basic homework is completed, there are a number of repetitive homework assignments that begin.
The first of which is making lunch. Now, some of you are going to get lucky on this score and find a preschool that serves lunch. However, you might find that the school lunch is not what you expected. So, creating a healthy lunch that your child will actually eat is a homework challenge right from the very beginning. The main problem with this homework assignment is that it tends to be very repetitive. It is this very trait that makes this homework really rough.
Snacks are another tough homework assignment. Snack time tends to be a very creative time in Preschool. This is when you can use those creative food skills. However, it is best to keep the ingredients very simple. This is one homework assignment you can easily ace with a batch of cupcakes.
You still have the ultimate authority on the clothing choice while your child is in preschool. The fight isn't really about the clothes that you have picked out but about the simple act of getting dressed. This is a harder homework assignment than it sounds. The other big issue is keeping them clean until it is time for preschool. You may have to push this homework assignment off until the very last minute.
Your biggest homework assignment challenge comes on that first day of preschool — the first day in which you have to say good-bye and leave them with their teachers. It is definitely the most emotional assignment you will have to face for preschool.
Preschool is full of homework assignments for parents. Your child really gets to have all the fun at this age. Grading on these assignments isn't done on paper. But it is in fulfilling these assignments that you discover how well you did.