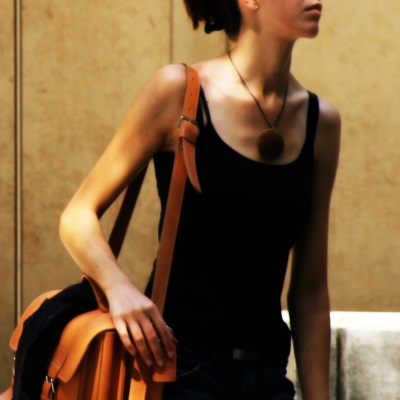 No matter how long you get to stay home with your child, going back to work is going to be an adjustment for both of you. It may be the last thing on your mind when you still have labor and delivery to deal with, but pregnancy is the time to plan for eventually returning for work — if that's what you'll be doing.
The U.S. Department of Health and Human Services has some back-to-work advice for breastfeeding mothers that will work well for any mom going back to work, even if your "baby" is no longer breastfeeding and is closer to being a toddler. These will all require an understanding employer, so make time to have a friendly talk with yours.
Instead of going to work full time right away, start with part-time if you can. Daycare centers and preschools use gradual entry — this is the same idea. You could also possibly work partly or entirely from home. Working from home has been great for me at all stages of my children's lives, but of course not everyone gets the chance. And no one can count on being able to work uninterrupted with a small child in their care, so you'll have to be ready to work during nap time and after bedtime, instead of collapsing then.
Try going back to work just a day or two before a break — for example, on a Thursday or Friday. The shorter time away from home makes it easier for both of you to handle the separation.
Take a break in the middle of the day or the week. For example, though working split shifts makes for a long day, it also gives you time at midday with your child. Or you can see if you can take Wednesdays off every week for awhile.
Putting your child in child care near your workplace, if possible, can give you a chance to visit with each other at lunchtime and other breaks.  The possible downside to this is that it makes for multiple goodbyes in the course of the day, and that can be a difficult time. One couple I read about hired a babysitter to come to their house and kept their daughter up late every night. When the sitter arrived in the morning and the parents left, the child was still asleep, and there were no painful goodbyes. But a child who's used to a late bedtime will have some adjusting to do when she gets to school age.
Though going back to work is going to be a challenge no matter what, taking some of these steps can make it easier.