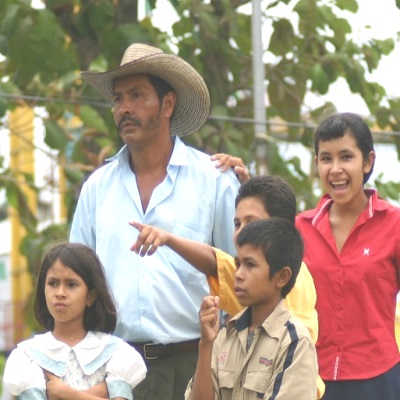 School is out, summer is here, and time to think about family vacations. Sure, we love to daydream of glorified trips but when work doesn't allow much time off and we find ourselves crunching numbers in the budget, sometimes a staycation at home sounds like the right decision. Here are some ideas on making your hometown a fun place to spend some quality time with your kids.
Think About Day Trips
Where can you go on a tank of gas within one day and have a blast? Here are a few places to think about.
Visit a state park  — You are sure to find plenty of nature in these parks. Think about hiking, biking, picnicking, and sometimes swimming in many state parks. Bring out the maps and comb for the many parks in your area. Also, look at websites that list weekly events such as fishing tournaments, wildlife education lectures, stargazing gatherings, and moonlight tour walks.
Check out a nearby city — Visit a neighboring city for the day and play tourist. Check out the scenic attractions, local shops, restaurants, museums, farmer's market, and play areas. You may be surprised at how much you can do in such a short distance from home.
Schedule Some Hometown Highlights
Do you really take advantage of all the events in your city?  Visit your local government website and check out the upcoming events.
Fairs and carnivals — Visit these events for rides, old-fashioned booth games, carnival food, and just some wholesome fun. Your kids will love these hometown celebrations and so will you!
Local museums — Have you visited all the museums in your town? There are quite a few museums to find; art, history, science, children's, and even some quirky ones. Check websites for family fun days with discounts and traveling exhibits that interest your kiddos. Some even have summer classes for your children to join in.
Free concerts, shows, and movies — Free is a good word in many families. Look for advertisements of free concerts in the park, outdoor movies, and special events for kids. You will probably find most of these in your local parks and recreation areas, as well as in shopping malls. Take a day and enjoy some free family fun!
Backyard camping – How about planning a camping trip without even leaving home? Bring out the tents, camping gear and set up a staycation in your back yard. Grill some dinner, make some 'smores for dessert and rough it together without television and video games. Play some old-fashioned outdoor games, sing songs, and even throw in a few ghost stories. And parents, please leave the laptop computers and cell phones indoors for the night.
Volunteer Together As a Family
Some communities offer charitable events that are fun to attend and also raise money for a good cause. Take advantage of joining in on the fun and even helping in the setup. Not only will your family enjoy the event, but you will be teaching them about how fundraising is a good thing, as people can make a difference and give back to the community.
Home CAN be a fun vacation!