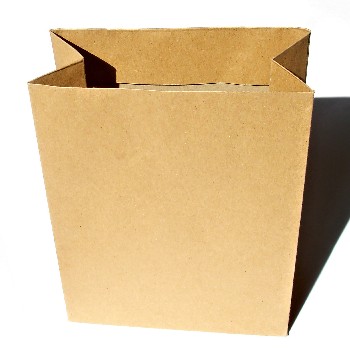 I attended an arts and crafts session this week with my first grader and couldnít help but notice that the rampant overparenting of this generation continues unabated. My son put together the ugliest paper bag puppet in the history of paper bags. It was awful. But he did it. I supervised. I gave suggestions. I helped with the scissors. But he made the butt-ugly thing himself.
As he colored away I watched the young mother next to us make a spectacular bear puppet that could be on the cover of Paper Bag Puppets Monthly. She designed it, cut it, glued it, and "fixed" the rough patches in his coloring while he skipped around the room and insulted other children. She cleaned up his work area while he ran in circles and and tossed rubber balls around the classroom. She said nothing when he threw the scissors across the table to another child. HE THREW SCISSORS. Iím pretty sure that is in the top five no noís of arts and crafts.
As we introduce our elementary students into new social settings, we need to keep focus on the socialization and not on competition. Yes, it is good for little Johnnyís self-esteem if he has the best looking puppet in the group. But it is far better for little Johnnyís overall development and character if he makes the puppet himself. And in the long run you will both be better off if you teach him manners and courtesy rather than indulging every self-centered whim of his natural being.
It's everywhere, in every activity. And you think the rest of the parents donít see it, but they do. Itís pretty clear when you make Little Susieís science project for her. Youíre doing what you think you need to do to help her get ahead but the truth of the matter is that you are holding her back. Earning a B on her own is better than getting an A she doesnít deserve.
To be clear, this is not an excuse for lazy underparenting. We donít say, ďgood luck with thatĒ and leave the elementary children to their own devices. But be careful about crossing that line between supporting and overtaking. Your child wonít appreciate it now. He or she probably wonít appreciate it a year from now. But many years down the road, when he or she has grown into a responsible adult your discretion now will have been worth it.