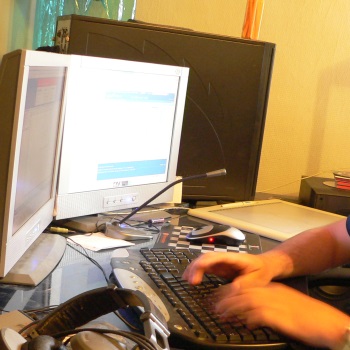 This year, I am going to be trying something entirely new.  I will be taking a high school course online, because I could not get it to fit into my schedule.  My high school is very small, so there is a very limited number of classes offered.  In order to compensate, students are able to receive credits and a transcript for classes taken online at the Virtual Learning Academy (VLACS), which is free.
While I am just getting into the course, I am already finding the pros and cons to the system.  This are just my initial thoughts, so they may change over time.
The Pros!
You can move at your own pace.  That was one of my major considerations when I signed up for the class, because I was given the option of taking the honors course online or the regular class in school.  I knew the regular class would be slow, so I am taking honors online and plan to finish at an advanced pace.
You can be exempted from portions of the class.  Because the course is tailored to you, not a whole class, you can take pretests in order to skip certain parts of the course.
You can work at any time, anywhere*.  This fluidity makes life easier, especially when you are a student with four AP courses, multiple clubs, and a Varsity sport.
It's free.  While I don't know about other services, VLACS courses are free, which is a nice touch.
The cons…
You need to set your own pacing.  There is no teacher to tell you when your work is due, so you need to work hard and make sure you don't procrastinate or fall behind.  That can happen easily, so one must be diligent.
There are no in-person meetings with your teacher.  You can arrange phone calls and online meetings, but the lack of personal interaction can change the dynamic of the class.
Credits and GPA may not transfer.  You should research the way your credits and GPA will be affected.  For example, at my school, I get the credit for the class, but it will not affect my GPA.
So far, I am enjoying the online experience.  As I continue in my venture, I will keep you all updated with what I think.
*Provided that you have internet access