Children depend on their parents for all kinds of support when they're young. Aside from food, shelter, and clothing, kids also need to be nurtured, educated, and loved during their early years. However, it is also important for parents to remember to teach independence to their kids, especially as they progress to adolescence.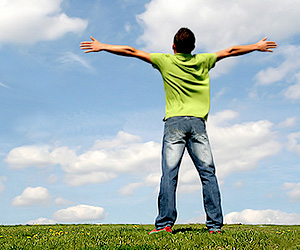 Every time parents send their kids to boarding school or even camps, they are filled with contrary feelings. They know that they're doing the right thing, but they also feel protective of their kids at the same time. Parents may feel guilty if their children call them when they're feeling homesick. According to experts, these feelings are normal. Aaron McGinley, a camp manager at Talisman said, "It's healthy for parents to have some anxiety when their child is leaving home, whether for a few weeks or a few months".
It is important to realize that this brief separation is healthy for both the kids and the parents. Kids learn how to be independent and self-reliant when they are forced away from their parents. In addition, kids also develop the sense of "determination". Because they are forced into circumstances they have to deal with, kids learn to accept the inevitable and they become determined to deal with it.
With that being said, a child's first camp experience can be very emotional for both parents and kids. It can be very difficult for parents to attain a balance between nurturing their kids while fostering independence, but the lessons their kids will learn from the separation is critical. Kids learn to thrive in new surroundings, make new friends, and be independent.