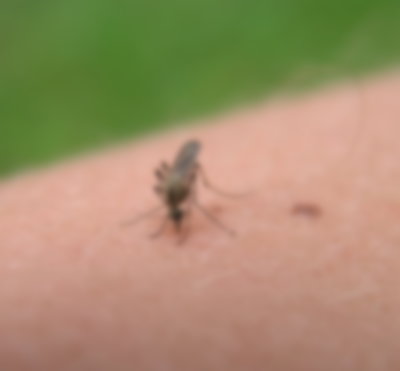 There has been a lot of talk about mosquitoes, especially concerning the new Zika virus that has been affecting pregnant women and their babies in the Americas, including cases in the United States. So far the Zika cases here in the USA have originated in other countries with people coming down with the virus after arriving home. We are hearing mostly about pregnant women who have given birth to babies with small heads, which can lead to brain damage called microcephaly. But, will this virus spread from person to person here? Researchers think it may be just a matter of time. And, these tiny mosquitoes bite during the day with virtually no sting – you don't even know you've been hit.
So, what should you look for in the event your baby/toddler is not feeling well? Could it be Zika? Dr. Cristiano Jodicke, Assistant Director of Medical Education at Winnie Palmer Hospital in Orlando, Florida says, "characteristic clinical findings are generally an acute onset of fever with a rash, joint and muscle pain, headache or conjunctivitis usually within 1-2 weeks of infection. The infection is usually mild, with symptoms lasting for several days to a week. You should contact your pediatrician if your child has any of these symptoms and especially if you have left the country."
Zika is not the only mosquito-borne illness that presents symptoms in babies, young children, and adults. There are other illnesses caused by mosquito bites such as Dengue, West Nile, Yellow Fever, Chikungunya, La Crosee Encephalitis, and others.
These nasty, little bugs are inevitable, but by using some protective measures we can safeguard our families from itchy bites and a plethora of other symptoms. First, cover up! Since the mosquitoes that carry Zika bite during the day, make sure your little ones are dressed in long pants and long-sleeved shirts, along with socks when playing outdoors. Next, is to apply a bug repellent. As much as I don't like wearing anything with a chemical base, the United States Environmental Protection Agency (EPA) and Food and Drug Administration ( FDA) states that a DEET product or ones with picaridin and IR3535 are safe for children and pregnancy.
Apply these products only to exposed skin and/or clothing, not on the skin underneath shirts and pants. Make sure to wash off the repellent after outdoor play.
Purchase a DEET product for children with a concentration no more than 30%, maybe less.
Spray the product on your hands before applying it to a child's face.
Do not apply DEET to very young babies; let your pediatrician be your guide on age. Netting can be used over infant carriers and strollers.
Take care of your yard and home
If you live in area that has mosquito issues, you might want to consider working with pest control experts similar to those found at https://www.pestcontrolexperts.com/local/pennsylvania/. There are many knowledgeable professionals who can help you to keep your home pest free.
Make Sure to Drain Around the House
Mosquitoes lay their eggs in standing water. Limit the number of places around your home for mosquitoes to breed. Make sure to change water in bird baths, fountains, wading pools, rain barrels, and potted plant trays weekly, Keep swimming pools chemically treated and circulating, Make sure to keep rain gutters unclogged. Prevention is the key, so go through your yard carefully and hopefully each neighbor will do the same.