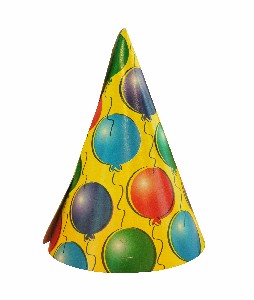 Children love family rituals. This is especially true of New Year's Eve. My best memories of this exciting time involve watching Dick Clark's Rockin New Year's Eve with my favorite cousin.  We also played board games such as Monopoly or Life, and the night usually included a rousing card game, such as King's Corners. The night culminated with banging pots outside in the frigid Wisconsin cold as soon as the infamous ball would drop. We had such fun, and we still talk about these cherished times today.
What we did to celebrate may sound boring to you, but to us, it was a time of joy and laughter, a time to rejoice in our love for each other.
You, too, can capture a child's heart by establishing family rituals on New Year's Eve. You don't need to spend a lot of money to do it either.
When I became a parent, I wanted New Year's Eve to be special for my children just like it was for me, and I think I accomplished my goal. Here are some ideas that elementary aged children will love to repeat year after year.
1. Party Hats/Decorations
Set aside your pride and don party hats for the occasion. You don't even need to buy hats, as you can make them out of construction paper and glitter. Decorations can also be purchased or homemade; however, make sure to include signs with the 2012 on them. This helps young ones begin to comprehend numbers earlier!
2. Music
A New Year's Eve party should include music. Whether you decide to blast a stereo, or you want to listen to a television broadcast, make the atmosphere festive with the inclusion of lively tunes.
3. Dancing
I know not everyone will love this idea, but your children will. Each year I made it a point to teach my kids dances. We did everything from "The Hustle," to "The Stroll" to "The Twist." One of the best times we had included learning how to dance at a school function. And no, my oldest son doesn't like to dance today at the age of 20, yet he can appreciate dance for the art form that it is.
4. Snacks
New Year's Eve parties become more special with the inclusion of special foods. My cousin and I loved eating our Norwegian grandmother's homemade lefse, and my own kids still request my cocktail meatballs made with grape jelly! If your child has special diet restrictions, even presenting "normal" foods in fun ways, such as crinkle cut carrots, can amp up the fun.
5. Love
By this I mean make New Year's a time for your family to be happy in the fact that you are together – that you all love each other. Sure, families all have stress, and there are fights, and sickness, but children need to know they are loved. Give hugs freely during the New Year's Eve party – and make a promise to yourself you will keep giving them all year long.