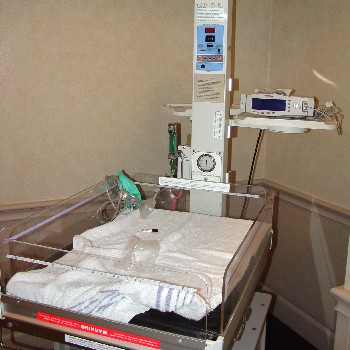 You've got your hospital bag packed for the birth of your baby — now what else do you need to do? There are some things you may not have thought of that should be taken care of, and now's the time, when your nesting instinct is pushing you to take care of everything and everyone.
Find out where to park at the hospital. Womenshealth.gov lists this as one of their last-minute to-dos for pregnant women. During my first labor, we nervously left the car in an illegal spot and hurried in — with only nine hours to spare. This happens all the time, but avoid it if you can.
Make sure your pre-registration information is complete. When I was admitted for that first birth, I was told "We have everything except your religion" and for a second I couldn't remember it.
See that you have sanitary napkins for the weeks after the birth. I know, it's been a while since you had to think about them.
If you have other children, no doubt you've arranged for someone to take care of them — but, as womenshealth.gov reminds us, don' t forget your pets. Since (we hope) you're not the one who's been emptying your cat's litter box for the past nine months, it may be hard to remember that it needs to be done, but check with the person responsible to make sure they've arranged for that, food and water.
Realize your milk may not come in for a few days. When we brought my second child home from the hospital, we had to stop on the way to buy formula. This is a borderline situation — you may want to get ready for the possibility, you may have no problem just buying what you need if you have to.
Get the car seat ready for that trip home. They can be tricky if you've never installed one before, or if it's been a while since you installed one in the infant (rear-facing) position.
Finally, there's one thing it's better not to worry about till after the birth: getting a nursing bra. After all, you have no idea what size you're going to be.