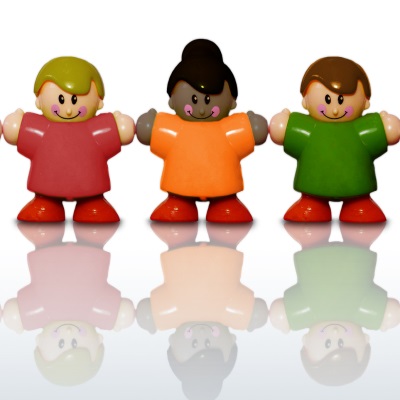 The term "redshirting" in academics refers to delaying an age-eligible child from starting Kindergarten. The practice can be controversial. How does a parent decide when to redshirt a child?
If the child is recovering from a serious illness or has been diagnosed with a developmental disability then it seems reasonable to give them a year to catch up to their peers. When my younger son was not talking by age four, it was easy to postpone his entrance to school. At the time, the government paid for speech therapy until Kindergarten and my son could attend a daycare where he received extra support to work on socialization and basic self care. In this case, redshirting worked well and my son was better prepared for school.
What about a child born later in the year, is there an advantage to delaying school entry? For parents of boys born later, it seems better to hold the child back than have them competing with peers who are, in some cases, almost a year older. Fair enough, however it is important to have a plan for the child to actively participate in a program with other children. In some areas there are programs specifically for young fives or Pre-K. This might be an ideal way to help a younger child prepare for "real" Kindergarten at age six.
Some researchers have found that children who are younger than most of their peers in fact do better in school because they need to work harder to keep up. In the long run, the practice of striving for grades helps them to meet other challenges in school. By contrast, a child who is born earlier might take academic success for granted and become lazy. In high school, when the academic expectations and work load increase, the child might struggle to keep up.
One interesting practice is redshirting a child who is actually ready for Kindergarten. Parents who do this want to give their child an advantage in our extremely competitive world. Amongst professionals, this is controversial because the perceived advantage could backfire. In the year prior to entering school, an intellectually capable child who is challenged to learn a new language or travel abroad with family might indeed benefit from being redshirted. However, a bright child who remains at the same preschool or daycare might become bored in school which could lead to behavioral issues and possibly failure later.
Some professionals have expressed concern with the level of academics being taught in Kindergarten. It seems that the Kindergarten curriculum today is closer to what used to be expected in Grade One. Unfortunately, many children struggle to sit still long enough to learn and have poor pre-reading skills. A parent considering redshirting their child might use the extra year to stress the importance of literacy and help develop beginning reading skills.
When deciding about redshirting an age-eligible child for Kindergarten, each situation is different. Ask yourself, what is in the best interest of the child, now and in the future?