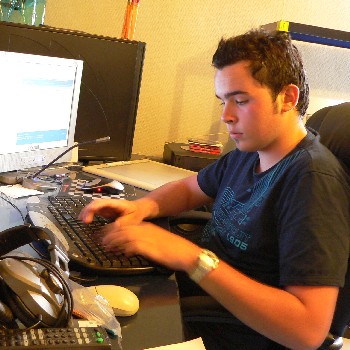 Two weeks ago, I wrote about how I was beginning my job hunt.  Well, I can now say that I have a job.  Interestingly, my current job is uniquely different from the criteria I laid out in my last article.
I just started (literally today) working at Wasabi Ventures as a Marketing Associate.  Wasabi Ventures is a company that specializes in venture capital and incubation for start-ups, especially technology and internet related ones.  If you have been following this website for a while, you should remember Peku Publications' old name: Wasabi Media Group.  See the connection?  Wasabi Ventures helped create Peku Publications.  Anyway, I thought I would explain how this job is different, yet still works for me as a teenager.
First of all, the job involves a fairly low degree of commuting.  Sometimes, I will be able to work from home.  When I can't work from home, I will be working at an office close to my house.  Sometimes, I will have to travel to events and such, but this won't be too often, and transportation arrangements will be made.
Next, I have managed to avoid food service and retail jobs!!!
This also works well, time-wise.  It is a good part-time arrangement, because the nature of the job makes the schedule more flexible.  I will be able to work around school and sports, to some degree.  Obviously, some events are unavoidable.
Finally, this job looks really good for colleges and future careers.  It is a position in marketing at a venture capital firm, so it carries a bit of weight.  Although it isn't a true paid internship, it is still a really good position.  Thus, it works out really well.
As an added bonus, I will be paid in incentives, as well as salary.  I find that I don't work as well without incentives, because I'm a lazy teen.
So, that's the story of my new job.  It looks like a good job for me, as well as showing that teens can find great jobs, they just have to look and apply themselves.