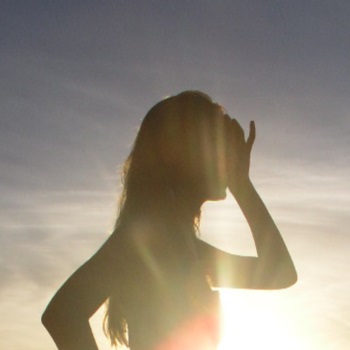 When you are juggling a million errands a day, have a long list of jobs to do, and perhaps additionally work a full time or part time job as well, it can be all-too-easy to feel overstretched. As a mom, you take on many roles every day, and sometimes it can be easy to feel as if you don't give yourself enough time in the day. One aspect of your life which shouldn't be forgotten about is feeling confident about what makes you, you. Your style and how you express yourself shouldn't come bottom of the list just because you have a hectic schedule. Below are some top tips on how to stay stylish as a mom.
Think Practical
Of course, as a mom, you want to be a style guru, but unfortunately, you still have to think practical! This means dressing sensibly for the weather and keep comfort in mind too. Comfy leggings are a great place to start, and you can find styles to suit whatever mood you're in. As well as being ultra-comfortable, leggings are a fantastic base for any outfit.
Top Tip: Leggings can be dressed up or down with comfy sweats and sneakers, or perhaps a stylish tee, killer boots, and bold scarf.
Consider Your Underwear
Comfortable clothing starts with your underwear. You don't want uncomfortable materials dragging you down and distracting you, especially if you have a busy day and are taking care of jobs with a deadline. Don't deprive yourself of being comfortable and feeling great. You can find plus size bras online so you can stock up easily, and have something to smile about. Kick start your day with beautifully designed underwear and see your confidence skyrocketno matter what you're doing!
Winter Warmers Are Essential
Heading into winter doesn't have to be all doom and gloom. Make the most of the season and invest in some comfy winter knits so you can step out into the cold in style. Check out the latest must-have coats this season, and consider some stylish winter boots for those winter walks.
Don't forget….
• Winter accessories like gloves and hats can't be forgotten about. Opt for darker, subtle tones, so that your winter woollies go with every outfit. Daring colors are fab, but you don't want to freeze your fingers off because your gloves clash badly with your outfit!
• Keep ahead of the game and be in the know about the latest fabrics that are taking center stage this fall and winter. Think heavy tweeds, animal print, and leather for some funky additions to your closet.
Color Combinations
Base your winter style around a few key colors, such as sapphire blue, cherry red, and olive green. Key pieces can add a pop of color to any outfit. Grays and blacks will suddenly be less boring, and top off your outfit even further with a statement bag. Consider bags that are practical too, and can carry all the essentials, so you have everything you'll need to tackle your busy day head-on.
Brought to you by our friend, Carol.