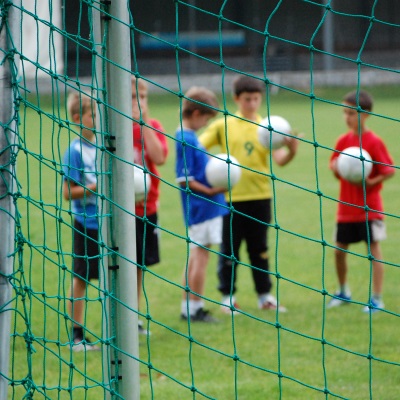 Have you ever watched football coaches standing on the side lines of important games? They'll hop on the spot, bellow to players and turn red as spittle flies from their mouths. In essence, they are the most ferocious armchair football players in the world.
Now look at how the manager of your child's football team behaves. As a troupe of footballing nine year olds try their hardest to control the ball, their coach will scream even louder than the professional coaches. "You call that kicking a ball? My gran can kick better than that, and she's 93!"
Don't you just hate those people? The types of football coaches who'd happily leave a team of prepubescent kids in floods of tears just so they could score a few extra goals? They're like dictators, when all kids really need to learn is a bit of teamwork and to associate exercise with good fun.
Chances are you're passionate about football. You've got a favourite team, you play FIFA every night (or Pro Evo, the connoisseur's footie game of choice) and you shell out for an extortionate season ticket once year. So why don't you learn how to train kids in the ways of the beautiful game?
Just think about it – you could lead a team of little 'uns to victory. And even if you didn't, their confidence will be boosted by the chance to work as a team. Even better, they'll enjoy a cracking spot of exercise!
But becoming a football coach takes a lot more than a marathon game of Football Manager and a quick run-around to look vaguely in shape. Even a two-bit football coach requires a reasonable level of knowhow and responsibility.
So what do you need if you want to train kids in the ways of Ronaldinho and Henry?
Football by degrees
There's nothing better for a budding coach than a comprehensive set of resources at your fingertips. Which is exactly why universities have spent a lot of time honing a football degree that can teach you all you need to know.
With a football degree under your belt, you'll have a proven track record when it comes to the art of punting a ball around a field. There won't be a small team in sight that'd turn you down.
Full disclosure
Working with children isn't as simple as having qualifications, although it doesn't have to be a career. To prove you're not a danger to kids, you'll need to have a full disclosure form the government, showing your employment history and any previous run-ins with the law.
A full disclosure costs £25 and is essential before you start working with kids. So shell out and start playing!
Brought to you by our friend, Kevin F.