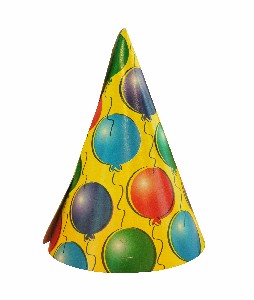 Do you still feel like a big kid even though you're an adult? And do you have an entrepreneurial spirit and a genuine love of business? Then you can be your own boss by starting up your own kid-focused business. With so many successful companies out there catering to the needs and wants of kids of all ages, from babies to teens, there's a niche out there for everyone.
Continue reading for a few tips on how to start a successful kid-focused business of your own.
Choose a Niche
The first step is determining your niche and your demographic. Will you be catering to young boys, teenage girls, or preschool children, for example? No matter what direction you choose, you can rest assured that kid-focused businesses are certainly booming and there are plenty of opportunities to enter a lucrative market that will allow you to bring something new and special to kids around the world while being a successful businessperson.
Open a Kid-Friendly Attraction
If you check out sites like KidRated.com, you'll quickly see that there are a host of kid-focused activities and places for kids to go to have fun even just in London. If you are a fan of buying up land and property and creating a unique space where kids can go to play, explore, socialise with one another, and learn all at the same time, this is the perfect niche for you to tap into.
Become a Party Planner for Kids
With teens convincing their parents to spend huge amounts of money on their birthday parties, especially sweet 16's and other milestone birthdays, there is a big market for party planners who specialise in kids' parties. But you do not have to restrict yourself to teen parties. You can certainly become a party planner for children of all ages, especially since parents are busier than ever and will readily hire someone with a creative mind and the ability to book fun, unique venues and activities.
Design Educational Games and Toys
Kids are constantly getting their parents to buy them toys, not just during the holidays or for birthdays and other special occasions. This industry is filled with opportunities for entrepreneurs to make a lot of money. And the best way to get into the market is by creating a branded line of educational children's toys that are fun for kids. Parents will love the toys because they'll know that they're worthwhile investments that help their children grow and learn new skills. And kids will love the toys, too, because they won't even feel like they're learning; instead, they'll just be having fun.
When it comes to starting up a brand new business that's focused on kids, you can follow the same steps that you would take to start any other venture. The difference, though, is that you get to be a kid at heart and you can have a lot of fun figuring out ways to bring joy and education into the lives of children around the world.
Brought to you by our friends at KidRated.