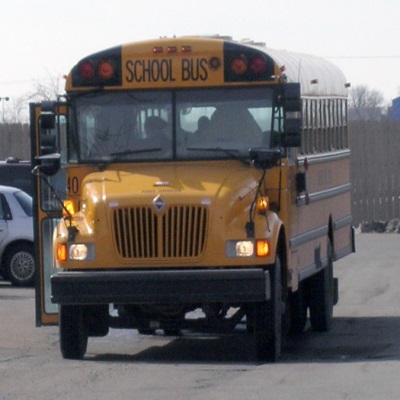 Your child has entered elementary school, and a good portion of her day is consumed by school. This might make scheduling easier than the preschool days that filled only a few hours a couple days a week, or so you thought. However, even though a large portion of her day consists of school and the bus ride there and home, there still are many other pieces to be juggled.
Morning
Your child's day should begin at the same time to get him used to waking up at the same time. Elementary school is a great time to introduce the use of an alarm clock. It helps your child practice telling time and also encourages him to be responsible by getting up when the alarm goes off. The morning should be filled only with necessities: dressing, eating, grooming, packing the bag. Don't leave homework and paper signing for the morning dash.
Afternoon
Every family's situation is different, so maybe your child comes home after school, stays for after-school care, or goes to a babysitter. Regardless to the location of your child, you should decide whether homework will be done before or after dinner. If you choose before dinner, be sure to let your daycare provider know. The provider should be willing to make this happen. Outside of homework, the afternoon is a great time for your child to relax by playing with friends, enjoying a little screentime, or just lounging.
Evening
I know, we should all hope that family dinner is part of the evening plan, but with extra-curricular activities this can be tricky. Do your best to schedule your kids' activities so that you have one or two nights each week for family dinner. Of course, one way to help with this is not overscheduling. Although this may be an unpopular sentiment, one sport team per season truly is enough.  Additionally your child may want to belong to a church group or youth organization, take music lessons, or belong to a club. With only one sports team, she will have time to be involved in a different group without having a loaded schedule.
(If you have chosen to work on homework after dinner, you definitely need to keep extra-curricular activities in check. Homework shouldn't be done late at night after dinner, practice, and a shower.)
The day should end as it began, with a set bedtime Sunday through Thursday nights. Although your child isn't little anymore, a bedtime routine is still a good idea. An evening snack, showers, and teethbrushing at a similar time help prepare their bodies for sleep. Have your child settled in bed about 15 minutes before they should be sleeping. Read to or with him, even if he is an independent reader. (Most kids still enjoy having a parent read to them.) When reading time is done, leave the room and let dream-time begin. A good night's sleep will have him ready to begin the schedule again tomorrow!