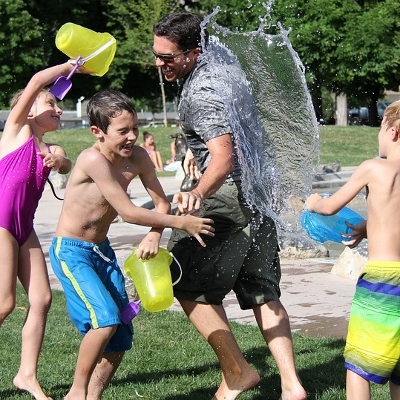 Even though kids are not getting raised with high levels of attention from a large number of relatives and family friends nowadays, as most parents have started to lead relatively more isolated lives, the sense of community among those that are raising kids definitely hasn't been lost.
That's mostly thanks to the Internet and the way it's advanced into our daily lives, allowing us to easily get in touch with those that matter most, as well as keep up with modern trends on various topics. That includes parenting, so if you feel like you need a little help in taking care of a kid at any age, rest assured that there are lots of resources that can be very helpful on the Internet.
Parenting Forums
Forums are a great place to discuss everything related to the upbringing of your child, complete with a layer of privacy if you don't feel like broadcasting your current parenting issues for the whole world to hear. There is a wealth of information on various topics related to raising a child out there, and all you have to do is reach out and look up some forums relevant to your particular situation.
There are even mini-communities for parents that belong to certain larger demographics, such as fans of sports teams, gamers, and so on. You don't have to go about this alone if you enjoy sharing your experience with others!
Free Samples
Many sites out there can give you some free goodies that can be very helpful in researching what's good for your child, and what doesn't really work that well. SampleStuff.com regularly has offers on all sorts of things, from potty training kits to daily supplies, and it's worth keeping a site like that in your bookmarks for daily checking.
In some cases, a free sample will be all you need, and you won't have to sign up for any additional offers to get the full benefits. Just make sure you read the conditions carefully, and always be on the lookout for fresh new offers at your favorite sites.
Meetup Groups
If you want to extend the advice about community involvement even further, the Internet also makes it very easy to get in touch with others in a situation similar to yours and meet in person. There are entire sites dedicated to the concept of connecting locals looking for certain group activities, and you might be surprised how many parenting-related groups there are out there.
Even if you don't show up to their meetings regularly, staying in touch every once in a while can still work out very well for boosting your confidence and overall mood during your difficult parenting years.
Raising a child is no easy task, and it's hard to say if it's getting easier or more difficult nowadays. But one thing is certain – the Internet is a treasure trove for those who want to make sure that they're always aware of the best current trends for their kids and using it in a smart way can really take a huge load off your shoulders.
Brought to you by our friend, Carol.