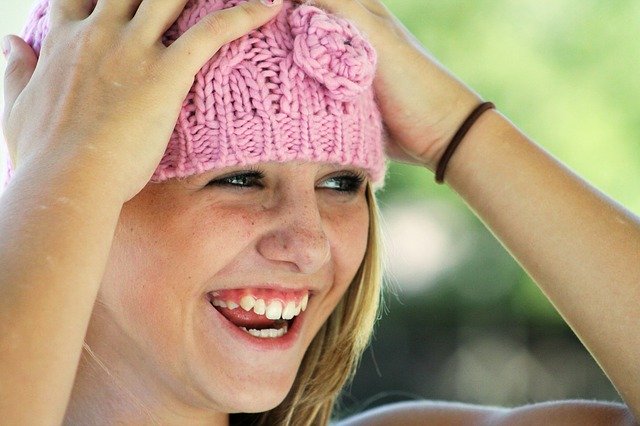 When is the right time to buy your daughter's first bra? There really isn't a specific age, but there are some signs and situations that might bring the dilemma to the table. Your daughter may be developing and may need support or coverage for her breast, or maybe she just wants to buy her first bra because all her friends are wearing one.
If your daughter is from 9 to 12 years old, you might be going through this moment, whatever the reasons are. You should probably start talking with her about this matter, and start looking for the bra your girl needs. In addition, you may grasp a Black Friday bra sale if you are planning to go shopping within this week.
Let us get over the signs that announce you should purchase your daughter a bra:
* Her breast may be developing; If she has started to feel some tenderness or soreness, and small bumps appeared under her nipples. Her nipples and areolas may be getting darker too.
* She may not be developing, but she may be feeling self-conscious about her bust and may need extra coverage. Physical development is not the only reason to get her first bra.
* If all of her friends have started to wear bras, she may want one too regardless if she needs it or not. In such a case, you should support her.
Talk to your daughter

Beyond considering if you should buy the bra or not, it is important to start an open conversation with your daughter about all the changes she's been going through, try to make her feel comfortable and let her know these changes are completely normal. Some girls are eager to talk about it and some feel really nervous and shy. You can tell her about your own experience when getting your first bra, or when going through all those changes.
 These can be both exciting and challenging times for both of you; of course, this is a big deal, so it is understandable if it generates a mix of emotions. It is necessary to ensure that she has a nice experience, without stress. Therefore, you have to understand which are your daughters' needs; if she feels ready to wear a bra or if she would prefer to wear a cami at the beginning. Of course, you also need to consider if she really needs supporting her breasts right away, depending on her development, especially while doing physical activities.    
Which type of bra should you get
To know what kind of bra to purchase; first, you need to know the purpose. You should determine if what your daughter needs is something to wear while doing sports or something to wear under her clothes for extra coverage. Ask her if she would like to wear a bra with hook closures or if she prefers some type easier to put on, like a sport bra or a bralette.
When shopping for your daughter's first bra, you may be surprised by the push-up bras there are on the market for young girls; don´t panic! Just explain to your girl there will be plenty of time to wear all kinds of bras, but at the beginning, it is best to start with a soft and comfortable bralette or sports bra.
Consider what is the best way to purchase

You can invite your daughter to a nice shopping day together, just the two of you, sharing the moment and excitement of buying her first bra. If she is not shy, she will probably love making it a very special day for a very special occasion. This will make her feel contained and animated.
In case your daughter is feeling a little upset about the whole situation, you can avoid going shopping to a store. Instead, you can purchase online. Maybe you can buy more than one option, so she can try them at the comfort of home; this way she will be able to choose which one suits her best. Purchasing this way can help some girls to take this change with less stress and fear.