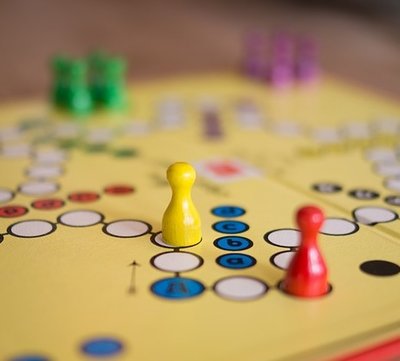 If there is one thing that pretty much all parents can agree they are short on, it's time. Parents have the monumental task of juggling their job, the kids, taking care of the home, and their own relationships in their life. At many times it can feel like there just isn't enough time in a day to get everything done. Part of the problem is that parents often feel guilty if they aren't spending time with the kids, but let's face it, they need to get chores and errands done around the house.
In order to ease that sense of guilt you undoubtedly feel when stepping away from your elementary-aged kids, here are some ways you can ensure the kids stay busy and entertained so that you can get things done around the house.
Keep a Storage of Board Games On-Hand
One tip is to build a collection of board games that you only bring out when you need time to get things done. If you leave the games out all the time, the kids will have access to them and then they won't seem special. Bringing out a collection of games on "special occasions" will help to make it that much more exciting and fun.
Just make sure the games are easy enough for kids to play on their own without an adult.
Create an Afternoon at the Movies
If you know you're going to need a whole chunk of time, why not make it an afternoon at the movies but instead of going to the theatre your house can act as one. You can plan ahead and buy snacks such as popcorn and chips, and either pick up a movie the kids have been wanting to see, or stream one through the many online streaming services available nowadays.
Send Them Outdoors to Play
Another sure-fire way to keep the kids busy is to send them outdoors if the weather allows. Fresh air is not only great for them, but kids tend to find ways to stay busy outside. Prepare your yard with some backyard toys and games, slather them with sunscreen and a hat (if it's spring or summer), and send them outside to get all their energy out.
Hand Over the Tablet
For those families who have a tablet, now is the perfect time to hand it over to the kids. They can watch their favorite shows on YouTube, play online games, or even get creative and create their own Rage meme faces they can share with their friends.
Tablets are also great for taking photos and filming homemade movies, both of which is fun for kids and a great imaginative activity.
Time is a Hot Commodity
Time is a hot commodity for the majority of families, so learning how you can find the time you need to get things done is imperative to keeping the house, and family running smoothly.
Brought to you by our friend, Carol.