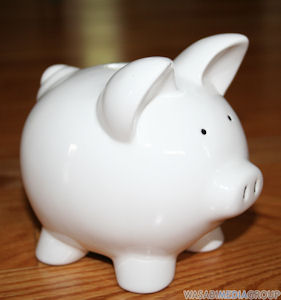 It's what every parent wants; to provide for their children and get them off to a good start in life. It's also something people can have very different ideas about, depending on their own philosophies; you might believe that academic success is the key to securing a bright future for your children, or you may be more concerned that they should be free to follow their own path, as long as they're happy. Whatever your point of view might be, there are actions you can take to provide your kids with the best chance of success in whichever sphere they opt for.
Saving for the future
Regardless of whether your child goes down the academic route or follows a vocational path, they'll be much better placed to find a rewarding job if they're able to gain the right qualifications and experience. Parents have been putting money into a "college fund" for generations, and with good reason; further and higher education doesn't come cheap. While grants, scholarships, and loans are obtainable, there's no guarantee you'll qualify when the time comes, which would leave your kids high and dry if you have no money put aside.
Financial security
One of the hardest things to cope with when you're becoming an adult is finding the money to pay your way. It's important for young people to learn how to manage their finances and take responsibility for their lives, but that doesn't mean that a helping hand wouldn't be a valuable way of giving them a better shot of getting on in life. Having sufficient savings or investments to call on should your child need financial assistance will be reassuring in the future and allow you to help them at critical times in their lives.
You should also consider what would happen if you weren't around anymore. You don't want your kids to be saddled with the expense of sorting out your financial affairs and possibly becoming liable for your debts, so it makes sense to plan ahead. Have a look at the options available to you at specialist life insurance comparison site Insurance Geek, where you can compare the relative benefits of 20 and 30 year policies among others. You could also set up a funeral plan to take care of the expenses involved should you pass away, to save them falling on your children's shoulders.
Emotional security
Aside from the practical aspects of being a parent, there's also the essential role of providing emotional support. Learning to cope with everything that can happen in life, and having someone to turn to when they have problems in their lives is vital for your child's happiness and health. Your role as a loving, supportive parent doesn't end when the kids become adults. It might change into more of a friendship as they get older, but they still need to feel that you'll be there for them in times of need.
When you first start a family the future seems a long way off, but other parents will soon tell you that time passes in a flash. If you want to give them the best possible start, plan ahead starting today.
Brought to you by our friend, Carol.