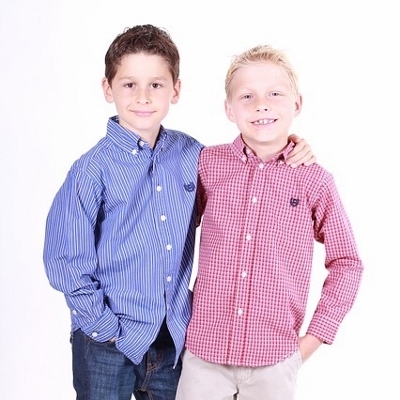 The holiday season offers lots of opportunities to teach tweens about the concept of giving back.  Sample volunteer positions include: ringing the bell for the Salvation Army, collecting food for the local food pantry, assisting at a soup kitchen, buying toys for economically disadvantaged children, and writing letters to those overseas in the armed forces.
Why not take some time this holiday season to teach your tween about that joyful feeling that only comes after helping someone in need?
There are literally dozens of ways to help out in the community in which you live.  In addition, there's usually a volunteer opportunity that dovetails with your tween's interests.
For instance, most tweens love animals.  A great way to help cats and dogs this winter is to volunteer at the local animal shelter.  If this is not possible due to allergies or other concerns, you and your child could collect items the shelter needs, including food, bedding, and cleaning supplies.  (Call for a list of specific needs).
Other children adore singing, so a visit to a senior center or nursing home for Christmas caroling will be something they will enjoy.  This is especially fun with a group of 4 – 5 children, as there is courage in numbers.  Finish the excursion with a cup of hot chocolate and cookies, of course!
Even if your child can't identify a volunteer opportunity that complements her specific hobbies, you could stress the fact that helping another person just plain "feels good."  Follow through with this claim by volunteering along with your child.
Meals on Wheels, or a similar shut in meal delivery service, works well for a  parent/child effort.  It's impossible not to smile when one sees the face of an elderly man or woman light up when a child arrives with the daily meal.  A tween's heart will melt as well.
Parents can also team up with their children at winter fundraisers, including ski and snowmobile events.  The fun part is that one can participate in the event when the volunteering portion ends.
Finally, even something as simple as writing letters to service men and women can make a child feel like she is contributing to the greater good.  The letters don't have to be scripted; in fact, they are much more fun if the child is allowed to write what he or she is thinking – in his or her own handwriting.  (Contact your local Red Cross for information concerning the logistics of sending the letters).
In order to find a place to volunteer, all one needs to do is look through a local newspaper.  Most non-profit organizations post listings of available opportunities November through December.
I guarantee, once a tween experiences the "high" of giving back to society, he or she will want to do so again and again.  Your child will learn rather quickly that every person counts!