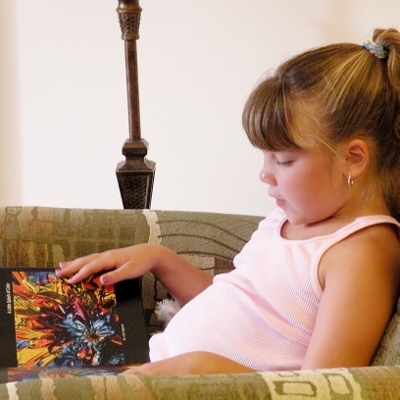 The end of the school year looms on the horizon. Your tween has taken dozens of tests, completed scores of homework assignments, and read lots of school related material. And you, the parent, have packed a ton of lunches, written countless notes, and attended a myriad of school events. Time to rest.
Not so quick!  Before summer vacation arrives, vow to assist your tween with completing this school year on a positive note. If a child experiences a positive closure this semester, he or she will be much more willing to return to classes once school begins again in the fall.
1.  Have a fun countdown
Being a teacher myself, I certainly begin to feel a bit burned out come April.  Children are no different. One way to combat this end of the year fatigue is to develop a fun "countdown" tool.  For instance, I've often used the 8 Week Challenge.  I let students know what week we are currently in, and as each one passes, we take a moment to celebrate being that much closer to the end.
We also discuss strategies for success during the weeks of the challenge.  This may mean different study techniques or even extra tutoring.  After all, I want every student to finish the year as strongly as he or she can.
2.  Visit next year's school
Another way to help a tween end the school year in a positive manner is to preview the coming year.  For those tweens moving from grade school to middle school, a visit to the new building is important. If  your child's teachers don't offer preview days, then take it upon yourself to familiarize your child with the new school.  For example, you and your child may wish to attend a spring concert, a play, or a sporting event there.
3.  Keep enforcing bedtime and homework rules
A final way to assist your tween with completing the grade he or she is currently in: keep enforcing sleep and study rules.  It may seem like a good idea to relax bedtimes when the days become both warmer and longer; however, a child still needs the same amount of sleep.  Trust me.  A child who isn't operating on a sleep deficit will have a much better chance with completing the school year on a high note.
In addition, you may not think final assignments count as much, but they do.  Make sure your child still adheres to a set homework schedule. Good grades can quickly deteriorate even if only the last few weeks of homework are blown off.
Success – easier than you think
I can't emphasize enough how important it is to help your child have a positive attitude towards school and learning.  A tween who completes the year on a high will have a leg up on the student who "tanked" at the end of the last school year.  I know you want your child to succeed, and vowing to finish strong is one way to do so.