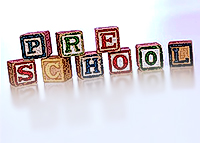 My son, who is turning four this April, will start attending preschool in a few months. He is quite excited about it and can not wait for the first day of school to come. He is proud of himself †because he is armed with his ability to recognize each letter of the alphabet and to count from one to twenty. He is working on his writing, which is somewhat a struggle for him as of this time, but he is really confident about his ability to type his complete name on our computer. He learned to type his name quite early in his life, he was barely three when he learned to play some simple computer games (flash games), and I took that as an opportunity to teach him how to type his name. I made an account for him in our computer, and the password I put in it was his name. His desire to play his favorite computer games motivated him to learn to type the password.
My wife and I know that as parents it is important for us to find the right school for our son. The "right" school is the one that meets our expectations. It is good to look for the perfect preschool for your child months before he actually begins attending classes because there are many things to consider, like the location–should it be near your home or near to where you work. Is a private school preferable, or is it better in a public school? †Things like health and safety in the school and the ratio of teacher to students are also important factors to be looked into. †These things need to be considered in finding the best preschool for your child.†Deciding which school to choose should not be done haphazardly.
And when your kid is attending school already, the best reassurance that he is in the right school is that he loves being there and enjoys attending his classes and when he's home he likes to †talk about his classmates at preschool and his daily adventures with them.
EDITOR'S NOTE:
Share your advice on preschool with members of our forum, in the Preschool thread.