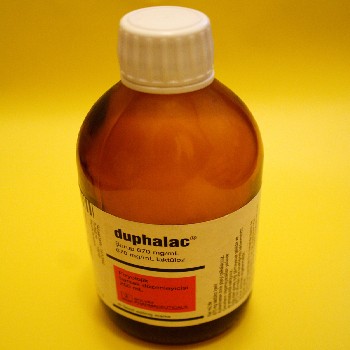 Taking medicines can be an extremely complicated business, especially when it comes to administering them to children or young people with little experience in medication. There's no wonder there are so many accidents relating to taking medicines incorrectly, with ROSPA, confirming that every year 28000 children are admitted to hospital because of accidental poisoning. To combat this we need to teach children as soon as we can about medicine safety, and it seems that the best-placed person to offer this early education is the pharmacist.
Effective Healthcare Discussions
Pharmacists can play a role in helping children understand their healthcare needs. When a child is diagnosed with an illness that requires medication, for instance, they can be the ones who discuss this with the child and the parent, ensuring that they both understand how the medicine is to be taken. Children should be involved in these discussions, with information supplied in a way that they can understand so that they can be able to build up a picture of how they need to manage their condition. Whilst parents may well be administering medication, teaching children early can prevent mistakes when it comes to a time that they are administering it themselves.
Whose Responsibility is Medication Taking?
The age at which a child is ready to administer their own medicine varies. It ultimately depends on the capability of the child to understand their medical needs and their levels of maturity. The law backs this up, advising that a child can self-medicate providing that they have the capability to do so, although parents do have parental responsibility until the child is 18 or 16 if living in Scotland.
The Role of the Pharmacist
Those working in hospital pharmacy jobs or within local pharmacies have the responsibility to ensure they communicate effectively with parents so that there is an increased likelihood that medicines will be taken correctly. They need to check for understanding with both the parent and child and ensure they advise accordingly. They also need to be sure that the child is taking the correct medication. We discussed recently how mistakes can happen when it comes to the prescription of medicines, the pharmacist needs to be on the ball with this to catch mistakes before they have disastrous consequences.
Applying these Principles of Communication in Patients with Complex Conditions
Asthma and epilepsy are two of the most prolific long-term health conditions amongst children. Communication between the pharmacist and patient when it comes to these conditions should centre around a care plan. They should ensure that both the child and their parents understand this plan to ensure they are managing their condition effectively.
Adverse Drug Reactions
Pharmacists do not often discuss the potential side effects of a medication. Often the leaflets that accompany medicines are very lengthy and complicated to read so patients often aren't aware of problems to look out for. If pharmacists took the opportunity when dispensing drugs to highlight potential adverse reactions and when to seek further medical advice they could help improve the safety of medicines.
Brought to you by our friends at maxximagroup.com.