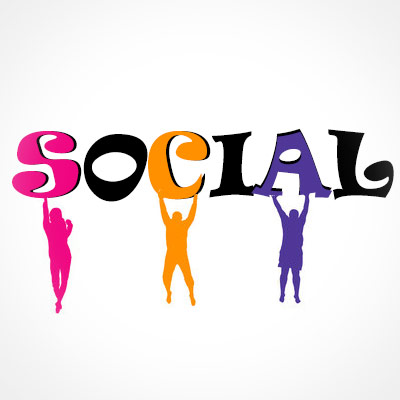 Parents understand the importance of a social life when it comes to their teens, and should take a great deal of interest in this subject. Hosting a party is a great way to for your teen to socialize, and it gives you, the parent, an opportunity to get to know people who happen to have a great deal of influence in your teen's life. Like anything else when it comes to raising teenagers there must be supervision and boundaries to avoid any unfortunate behavior or consequences. When planning a party, keep in mind that once the word is out, it will spread fast among peers, so keep the guest list manageable and encourage your teen to invite people he or she really wants to get to know, and not necessarily the ones that they think will make them popular.
Encourage them to socialize with kids who have shared values and interests that they will feel comfortable with. Believe it or not, even at the tween and early teen ages, there are still expectations from some that there will be drugs and alcohol available to them. Make it very clear that this will not happen and you can be sure to eliminate some teens who may think that this is a "kiddie" party. As far as I am concerned as a parent, I am all for "kiddie parties"! With that being said, communication is imperative with your teen about what their expectations are for the upcoming event, and you should be very clear without making them feel awkward or anxiety-ridden about their own party. While communication is so very important, there has to be some level of trust from both parents and teens.
Something to keep in mind also as a parent is that you are legally responsible for all minors in your home during the party. Make sure you provide lots of food and non-alcoholic beverages for guests and remember, this is a party! Have fun! There are so many ideas and fun things to do for all ages! There are also many resources to help make all of your party ideas come to fruition! Encourage your teen to sit down and make a list of ideas and sit down with them to pick the ones that would be fun and fit into your budget.
Dance parties are always fun, and you can always have a themed event to make everyone feel part of the evening. What ever you do for this event, encourage, support and let your teen take command and entertain their friends. I personally am looking forward with joy and terror to the prospect of planning this with my teenager, so I will push forward and do everything I can to make this a positive experience and a lasting memory for my teenager! Some great resources are: teenpartyideas.com, Pinterest, About.com, and Wikihow. Most importantly, remember, this is a big step in any teen's life, so walk them through it and get them excited about what's to come!