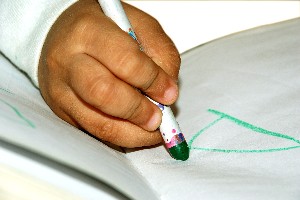 If you decide to take the homeschool route for your preschooler, there is a bunch of information that you should know. Homeschooling can be great for some kids, but for other kids it may not be the right choice. But it is a decision that should not be taken lightly. Homeschooling requires a parental commitment, a time commitment, and a financial commitment.
Before you begin, you will need to make sure you know the State rules on homeschooling. While at the preschool age, this may not seem like a big deal. However, these rules can make things very difficult. Some States can be much stricter on the exact requirements needed for parents. In these States a degree or certification may be required. Other States are more lax but still require certain exams or tests at certain times in the school year. This is also a good way to find out if you can tackle the job.
Homeschooling requires you to establish a schedule for you and your preschooler. While this schedule is a bit more flexible than a school schedule, it is still critical to a child's learning career to have a schedule. Remember, even in more lax States, there are still learning requirements to be met. It is also good to get your child into a routine so that they know when it is time to learn. Of course, at this age, learning is more through play, but this helps when your preschooler gets older.
You will be spending money when you homeschool. All those worksheets, coloring pages, crayons, craft project supplies, and printer ink costs are carried by you alone. Homeschool isn't cheap even if you take advantage of all the freebies available on the internet. So be aware that you might be shelling out a little more than you planned and stock up on supplies when the discounts are in stores.
More importantly, you should not go into this project alone. Seek out a homeschool group in your area. They can help you with the rules specific to your state. They also go on field trips and can be an important part of your child's social life. Finding a support system is also critical for your mental health. Make sure to research the group before joining. You need to find one that fits you and your child.
Homeschooling a preschooler does have its challenges even if the material itself isn't challenging for you to teach. There is a lot more to it than just more playtime. You have to know your State rules, plan a schedule, and finance your own materials. A homeschool group can help you get organized. But before you make the big decision to homeschool your preschooler, do your research first.