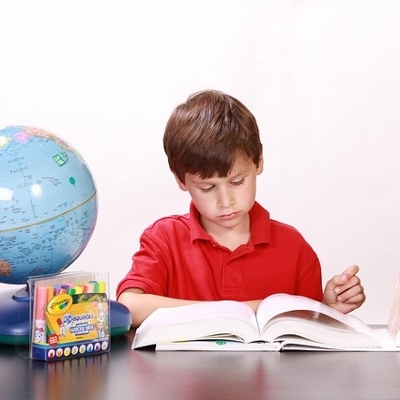 Back to School… or not?
The first day of the school year is approaching, and for kids (and parents) with special needs it can be a confusing, anxious and depressing time. For those who have gone to preschool or daycare, the routine of going to school every day may be something they are used to already. But for others who have not had much socializing or time away from home, there is a risk that the child may not be able to cope immediately (or at all).
When I was a child, "special education" was a separate room where kids who were clearly different from "the rest of us" stayed all day. It looked like they had a lot of fun, but when we were all brought together to do inclusive activities, there was a clear distinction between "us and them" as far as our abilities and comfort levels.
When my oldest son was a kindergartner, I became a mom of a special needs kid. Sonny was enrolled in mainstream curriculum, and although he excelled at his studies, he was outcast for his unusual behavioral quirks. Upon his diagnosis of Asperger's Syndrome, I approached the school about an IEP (Individualized Education Program), and I was surprised to learn that there were no longer separate rooms. Elementary schools across the country are now adopting inclusive classroom techniques to attempt to bridge the gaps between teachers, students and children with special needs. It seemed like a good idea, but it didn't solve the problem that my child was not getting the extra attention he needed. Bullies took over the situation, and no matter how successful "inclusive classroom-ing" reflected in the statistics, my son was not thriving as he was marked the token "special kid". Because he was intellectually high functioning, he did not qualify for our district's "special" school which was reserved for children with more complex disabilities.
We investigated all of our options and after discovering that we could not afford private schools or tutors, we checked into cyber-schooling. Our state (Pennsylvania) has several online charter public schools available to any resident from Pre-K to 12th which carry no tuition.
The benefits of homeschooling a special needs child go way beyond being able to keep your child safe in sight. Cyber classrooms allow children to attend class from any location and receive one-on-one instructor support throughout each lesson. And, for children with separation anxiety or other disabilities, the transition to school from home can be cushioned by experiencing school from home initially.
It has been noted that homeschooling can pose limits to social skill development in kids if parents do not enforce physical meetings. Homeschooling also allows for you as the parent, and the educator, the freedom to choose from unlimited extra-curricular activities that you feel are beneficial for your child personally. My son chose Scouting, as he enjoyed earning badges and developed a lot of life skills in a book-definition manner, the way he likes to learn, at his own pace.