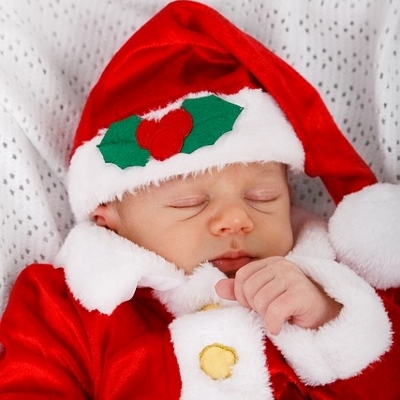 Despite wanting to share your bundle of joy with family and friends, the arrival of your infant may tempt you to find an excuse to stay home for the holidays. Traveling and visiting with an infant in tow is a whole lot of work, after all. Thankfully, you can take a few measures that will make your holiday visits stress free. That way, everyone can bond with your sweet new baby while you take some much-needed time for rest and relaxation. Here's how to keep your holiday travels enjoyable for all.
Keep Schedules Calm
For the bulk of the trip, you will want to space out visits and other activities to allow for a lot of downtime. Parenting an infant is tiring enough without all of the other extra activities experienced during the holidays. If you jam pack your schedule with events, you will end up burnt out well before Christmas day arrives. Unless you are relaxing with family at their homes, two to three hours of activities each day is usually more than enough for everyone, including your infant.
Minimize Travel Time
Break up travel time into short jaunts to keep your infant in good spirits. Plan to take regular breaks at restaurants to avoid staying on the road for more than a few hours at a time. For long drives, consider staying at a hotel room overnight to break up your drive into two shorter stretches. By keeping your travel time low, you can arrive at your holiday destination with everyone feeling refreshed and ready to visit with family and friends.
Pack Extras of Everything
In general, infants are incredibly unpredictable and messy. You can keep stress levels minimized by making sure to pack extra clothes, pacifiers, bottles, pump accessories, diapers and wipes. Make sure to tuck some extra funds away as well, in case you need to buy something you may have forgotten to pack. With the right accessories on hand, you can handle any situation that arises during your holiday visits.
Bring Hand Sanitizer
Infants are liable to catch whatever germs are flying through the air this holiday season. Although you cannot completely prevent exposure to germs, you can keep it to a minimum by bringing hand sanitizer for people to use before holding the baby. Hand sanitizer kills many illness-causing germs to keep your infant healthy throughout the entire trip.
Stay Flexible No Matter What
When it comes to parenting an infant, you must remain ready for anything. Be flexible with your plans, so you can make changes on the fly. If your infant demands a quiet evening, but you have plans to go out with the others, make alternative arrangements to salvage the evening as much as possible. If possible, accept an evening out with your spouse or friends, while your child stays with the grandparents or other loving family members. You will definitely benefit from a few hours away, even if you feel like you could still happily spend every waking moment gazing at your beautiful infant.