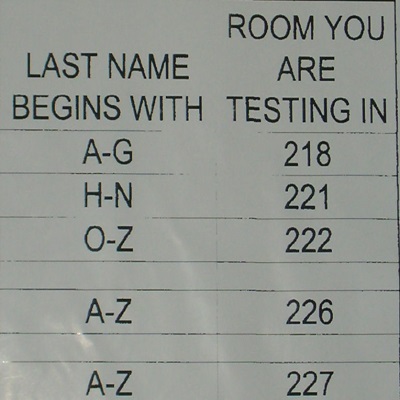 Tests are a source of anxiety for Tweens in school. While the tests are designed to help evaluate your Tween's knowledge, they are also heavily emphasized in schools. So, this extra pressure of trying to know everything for the test and the nerves that can come with taking the test can result in an anxiety overload. Here are some things you can do to help your Tween deal with the anxiety that these tests can bring.
While studying is important, it is also important to have some time away from the books. This time away is essential to helping relieve some of the anxiety. In essence, give your Tween a time out from their work and let them do something in which they don't have to think about studying or the test, such as playing video games or chatting with friends. You can set a time limit on the activity. But it is important to give them a little space, even the night before the test, to unwind a little.
Another thing you can do is to try to avoid overemphasizing the test. Your Tween has probably already heard from the school and their teacher numerous times about how important the test is. While you certainly want them to do well, putting extra stress on them just adds to their anxiety levels. Instead, give them encouragement and give them some confidence by telling them that they will do well on test day.
Try to limit the amount of outside stress they have on test mornings. Stick to a normal routine or boost up their mood by cooking their favorite breakfast or adding a little note that says how proud you are of them. Make sure they are up on time to avoid a last minute rush. Bad mornings on test day just load unnecessary stress on your Tween.
Of course, the source of the stress is the tests themselves. If your Tween is a brilliant student but a bad test-taker, then you can help them by looking into different things that may help them succeed when it is test time. Things like setting up the environment for tests or using timed practice tests can build up their confidence.
Look for little tips to help them relax right before the test is placed in front of them. Things such as counting to 10 before starting or completing the easy problems first can help them overcome that rush of anxiety. If possible, you can talk to your Tween's teacher and school regarding different options such as oral exams that might help them do better on the tests.
Test anxiety is something that your Tween will probably experience. If they seem overstressed by a test, then you can use these tips to help them calm down. A relaxed Tween will do a lot better on a test than an overly anxious one.