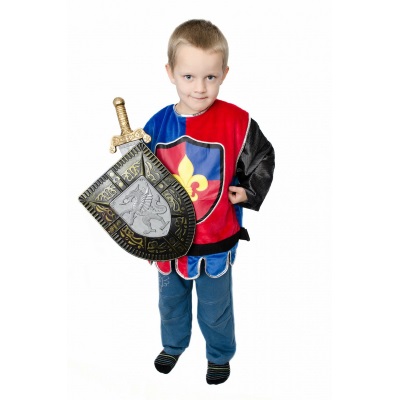 Halloween is a fun holiday for kids and adults, but it is not without safety issues. Throughout the generations children and teens have ventured out for a night of trick-or-treating and parties. We as parents need to make sure the kids have a safe and enjoyable experience. Get to know the possible dangers and how to avoid them. These are the safety concerns that I instilled in my kids and now in my grandkids.
Rules of the Road
As children become careless from excitement, risky roads become even more dangerous. Dusk is the time of poorest visibility for drivers. Tell your children:
To cross the street at the crosswalk
To wait for the proper signals
To look both ways before crossing
To be alert for turning cars at the intersections
Never to go into the road from between parked cars
To stay on the sidewalk whenever possible, and if there is no sidewalk, walk to the left where you face traffic
Costumes Are Pretty But Clumsy
Halloween costumes can set the stage for fun or tragedy. Children who carry a flashlight, battery-powered lantern, or wear reflective strips, patches or paint are more visible to drivers. Full face masks make it hard to see traffic. Hypo-allergenic face paint allows for complete vision. Face paint and non-flammable wigs can create the same effect as a mask and are safer.
Light colored clothing is easier for drivers to see at night. Loose costumes, bulky trick-or-treat bags and sharp and pointed toy weapons can be dangerous. Everyday shoes are much safer than high heels or costume shoes. Dress your child for fun, but be cognizant of the safety factors too!
Fire is Always a Concern
Flames from jack-o-lanterns and candles make billowing costumes flammable and flowing false wigs dangerous. Be sure that costumes are made from flame-resistant fabric when buying store bought outfits. Even if you design your child's costumes, make sure they fit properly without extra flowing fabric that can catch a flame or also trip a child. Have a dress rehearsal to make sure your child can see and move freely. Never let children carry lit candles. Today there are battery-operated flameless candles that may accent a costume or be used for additional lighting.
Dangerous Treats Can Be a Problem
Unfortunately there are people who perform sick acts that harm children and make this holiday a safety concern. Razor blades in apples, tacks in popcorn balls, needles in candy are just a few of the things we hear about each year. Have your children bring home the treats for inspection before anything is eaten. Fruit should be washed and cut into small pieces to make sure nothing has been placed inside. Unpackaged items such as popcorn or small candies and even candy with torn or open wrappers should be thrown out.  Staying in a familiar neighborhood and visiting people you know is best.