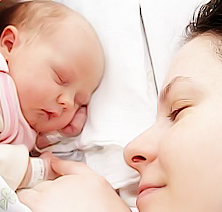 Expecting a child is a very sobering experience.† It is not as easy as picking out the paint colors for the nursery and what stroller we'll be pushing.† We are facing huge decisions that will impact the rest of our child's life, today.
Recently, my wife completed her twentieth week of pregnancy.† The halfway point.† We currently are looking into the vaccine uproar.† Many people are claiming that the rise in autism and other childhood diseases are increasing and have increased greatly since the trend of getting vaccines from birth.
I never gave a second thought to the whole debate until I was prepping for this deployment that I am undergoing.† Yearly, Uncle Sam requires me to get a multitude of vaccines.† Before a deployment, I am required to get vaccines for the possible diseases and enemy threats I may face.† Usually, we receive a handful of vaccinations at the same time.
I am almost always drained the next day.† When I went to Iraq, I got lots of shots including Anthrax and Smallpox.† I had no energy and was in bed for a few days.† It makes me sad to think a baby will go through the same thing.† I am 6 foot 1 and walk around at 190 pounds.† These shots kick my butt.† What about a ten pound child?
Newborn babies get a Hepatitis B shot right out of the womb.† It is the same exact dose that I receive as an adult.† According to the CDC, over ten†vaccinations are delivered within the first year of life.† I know some are needed, but I am sure that all of them are not required to have a normal, healthy baby.
This is still one of those controversial topics with many valid arguments.† It is very scary to be forced with such decisions, and many of us just trust what doctors say.† I try to live by the Reagan, "Trust but verify," thought process.
Currently, I am leaning towards the safe-side but am still very open minded.† Does anybody have some good resources that support either side of this debate?