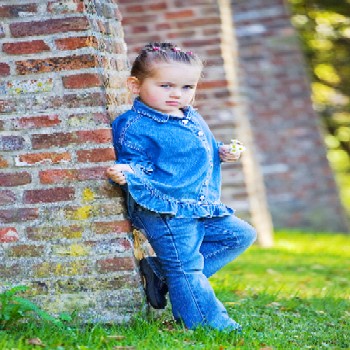 As your child begins his or her journey in school, work to establish habits that will pay off for years to come. Learning is hard work, so you need to instill habits in him or her so that tackling the required tasks can be accomplished successfully. †Everything from a set sleeping schedule to a healthy diet to a curious mind will aid the learning process.
I know of parents who keep their children on a sleep schedule that matches their own. †For instance, many will keep their children up late at night so that they will then sleep late the next morning. †No matter how tempting this may be, do not fall into this pattern. †Once you mold your preschooler into a night owl, it will be very difficult to break the habit when school begins.
For instance, I have a dear friend who kept her preschooler up until midnight or even 1:00 AM. At first she saw no harm in it, as she stayed at home, and they could sleep until 10:00 AM; however, when her child entered pre-school, his sleep schedule became a burden. †He had a difficult time adjusting to going to bed earlier, so that he could be in class by 9:00 AM.
The lesson — make sure your child develops healthy sleep habits at a young age. †Many preschoolers go to bed between 7:30 and 8:30 PM, so that they can obtain the amount of sleep needed to function at an optimal level. †A bonus is that as the child grows, this sleep pattern will help †him or her towards continued success in school.
Another habit to reinforce involves consuming healthy foods, including plenty of fresh fruits and vegetables. †Maybe you heard the story of the unfortunate child who only consumed chicken McNuggets? †At 17, she had to be rushed to the hospital. †Her poor body had rebelled, as she had not eaten any of the proper nutrients.
Although this child's case may be extreme, make sure that your own preschooler does not fall into eating only one certain type of food. † Children must eat fruits and vegetables so that their bodies can grow, including the brain. †In addition, stay away from too many high fat or sugary snacks. †These types of foods only lead to hyper-activity and weight gain.
A final habit to instil in your child is the development of a love of learning. †Our world contains magical plants, animals, and people. †Expose your preschooler to learning activities that stimulate his or her curiosity. †There are literally dozens of things that you can do together to aid this process. †You can visit a zoo, attend a local symphony concert, take part in a Indian Pow Wow, taste culinary delights at an ethnic buffet, and even dance to a polka band at Oktoberfest!
Basically, it's all about getting your preschooler excited about life and learning. †Take every opportunity you have to introduce them to the world, and you will create a child who will continue to want to learn in school.