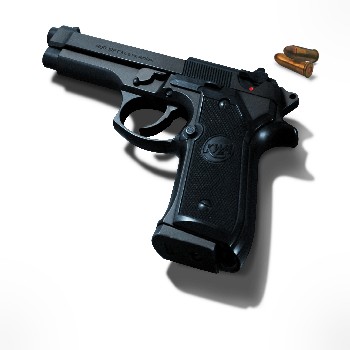 Guns are everywhere these days. You can't go on Facebook or watch the news without hearing about another shooting or someone claiming that there need to be more guns. This is a deeply, rooted issue and one that is near and dear to a lot of people. What should our children be learning about guns?
I am going to start off this article from an odd perspective. I am not against guns, at all. I grew up with guns in our home and shot guns most of my life. I am in the military and have deployed to areas that required me to have a loaded weapon within arm's reach at all times. However, I do not currently have a gun in my home because I have small children.
I see nothing wrong with those that do as long as they are being smart. In fact, I have been on the fence about getting one for a long time.
My thoughts on having one are obviously centered on protecting my family. The only issue is that, like I said, I have been around guns my whole life and know it takes time to get to a weapon if it is needed. If someone broke into my home while I was watching television, it would take me seven seconds to run to my room and grab a weapon. Now, if I am a careful parent who has it locked in a gun safe and not loaded, I am looking at 30 more seconds to an entire minute.
This is not accounting for the nerves and adrenaline and the mistakes that are made when something is done in haste. This is the worst case scenario for which I like to plan. Chances are, in most situations, I would be much closer to my weapon. I have also studied martial arts most of my life and know I can take a bigger opponent to the ground and subdue a person in less than a minute, and in this situation adrenaline is my friend and I can turn anything in my house into a weapon as I am charging the person.
Back to guns though. Whether we decide to own a weapon or not, we still need to talk to our children about gun safety. There is a possibility they will encounter a weapon at some point when we are not with them. I do not want my kids to become self-educated on the matter or have a peer teach them.
Parents need to research this topic and educate your children on what to do if they come across a gun in your home or at a friend's house. There is lots of advice out there. Find what you would want your kid to learn and have a discussion.