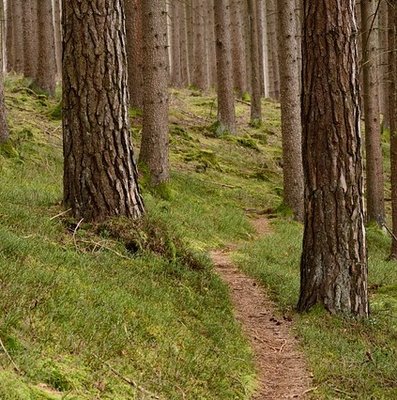 I've always hiked with my kids, which made hiking a natural choice when they were tweens. Even if it isn't something that you regularly do with your family, I'd suggest taking your tweens on a hike. Why take a hike? Let me count the reasons.
Hiking is a great family activity. Whether you have one child or six, it's something that everyone can do together. Put the infant in a baby carrier, have the teen put down his smartphone, and grab everyone else, you're pretty much ready to go.
There really isn't any special equipment needed, if you're taking a basic hike. I'm not talking about climbing a mountain, I'm talking about walking trails at a state park or, perhaps, hiking a small elevation. So, as long as you have good sneakers and comfortable clothes, you're all set.
It's also an inexpensive way to spend the day. Unless the place where you hike charges an admission fee, it's totally free. As mentioned in the previous paragraph, you don't need to buy matching uniforms or invest in technology. The only other expense is the gas it takes to drive there, unless you happen to be fortunate enough to have a forest in your backyard.
If the hike itself isn't exciting enough, there are simple ways to make it more so. Bring snacks to eat at the halfway point of your hike. Just make sure that they'll do well in a backpack, are light to carry, and aren't too messy. Create a game to play during your hike, such as a scavenger hunt. No need to pen and pencils, make it up as you go.
Hikes are a sneaky (I mean fun) way to get  your tween to exercise more. As they're becoming more interested in screens, physical activity may start to diminish. A family hike is one way to combine fun and fitness.
A few cautionary points before beginning a hike:
Make sure you know your route; you do not want to get lost. Your best option is to follow a marked trail.
Bring water. Again, you shouldn't be doing anything too strenuous, but staying hydrated is key. And kids love to complain about being thirsty, which will make the hike less enjoyable. Have water on hand.
Check the weather. You don't want to be halfway into your 2-mile hike and be caught in a downpour.
Use bugspray and sunblock. No need to come back with itchy and burning souvenirs from this trip.
Hiking really is a great family activity. In addition to all of the reasons above, it also gives you a time to talk and be away from the stimulation of screens. Whether you get to engage in a deep conversation or just be silly, the time walk in the woods should be rewarding for all.