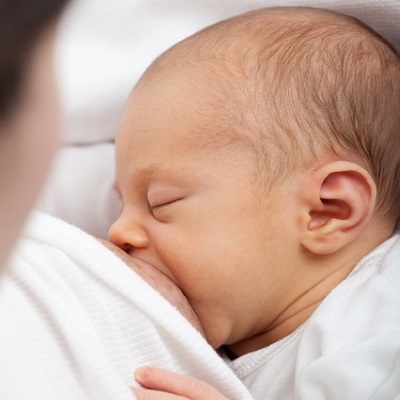 There's nothing quite like breastfeeding your baby, so you can never be completely prepared for it before you have to do it — but a lot of things in life are like that. And, as with a lot of things in life, there are plenty of things you can do to be somewhat prepared. The U.S.  Department  of   Health  and Human  Services publishes a breastfeeding guide which is worth downloading; looking through it, and remembering my own experiences, I decided to note some do's and don'ts.
Do:
Find a lactation consultant. Maybe you'll need help learning to breastfeed (getting the baby to latch on, finding a comfortable position), maybe not, but it's good to know help is there. Ask your doctor or midwife about a consultant.
While you're at it, talk to your doctor or midwife about any breast injuries or problems you've had in the past. However, it's unlikely these will keep you from breastfeeding.
Take a breastfeeding class. They didn't even have these when I was carrying my first baby, but I wish they had.
Talk to friends who've breastfed. Often this is the best way to get the real story and the most useful tips.
Do what you can to prevent premature birth — preterm babies have a harder time breastfeeding, as they've missed out on some of their development. Some factors associated with premature birth are outside your control, but others aren't.
Check yourself for inverted nipples, which are just what they sound like. Although they don't prevent breastfeeding, they can make it uncomfortable. Unless the condition is severe, you'll likely be able to correct it with home treatment.
Don't:
Expect breastfeeding to come naturally. It's a skill you need to learn; part of the price of being human instead of an animal.
Buy a nursing bra till after the baby's born. You don't know what size you'll be! In our local hospital, volunteers came around with bras new moms could try on before buying.
Get your baby a pacifier — at least, not till he's a month old. Pacifiers are a controversial issue, but we know one thing — in newborns, they can cause nipple confusion and make breastfeeding harder.
Give up on planning to breastfeed if you can't quit smoking. While it's better to quit, breastfeeding while you're a smoker is still better than not doing it at all. You should be careful not to smoke near the baby, of course.
For lots more information, download the breastfeeding guide at the link above. It's helpful and free.