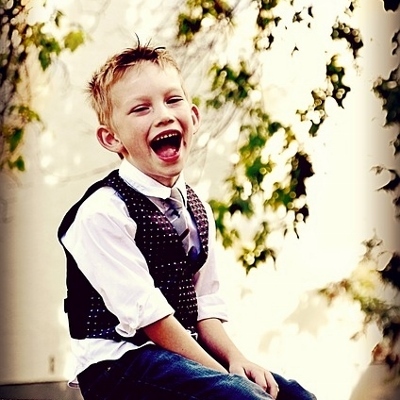 Elementary kids, ages six to nine, don't like the term babysitter, as they feel they are too old to be cared for like babies and yet they are too young to stay home alone. So instead parents can call a kidsitter to spend time with their children when they need to go out. Whether it's date night or work, a kidsitter may be just what your child needs for companionship. A responsible teenager may be the perfect sitter for your children, as long as they are mature enough to follow babysitting guidelines.
Get your children involved in the task of finding fun entertainment that they can share with this caregiving person. Here are a few ideas to try.
Interactive games help socialization between your child and the kidsitter. Bring out the board games, a deck of cards, or even plan a game of charades. Playing board games is an excellent way of spending unhurried time together with an extra bonus of enriching learning opportunities. If you are playing games with mixed ages, choose simple games that everyone can play with the same rules or divide the kids into teams for games like Monopoly. Here each player can pursue a job that they can do well; a younger child can roll the dice and count out spaces, whereas the older child can sort the money. You may want to visit My Kid Needs That for a great selection of kids puzzles and board games.
Get into the groove with a rockin' eve of music and dance. Elementary-aged kids love their pop-stars and are anxious to sing along to the latest music and dance up a storm. Teenage sitters are the perfect companions to rock out with your kids. Bring out some props, like guitars, colorful wigs, anything that can become a fake microphone and use the art of karaoke to enlighten the kids for an hour or two.
Set up a crazy portrait studio. If mom and dad will allow the kids to use a digital camera – just think of all the fun the kids will have with your sitter dressing and posing for photos. Bring out the cute and funny props (wigs, boas, costume items like a mustache, and so on) to use during your photo extravaganza.
Set up a spa night. Girls especially love to have their hair braided or curled. And, the big rave is the latest nail art. Bring out a variety of nail polish (mom permitting) and give each other a manicure, maybe with tiny flowers or stars added for glitz. The new nail wraps are fun and less messy.
And after all this fun, who wouldn't enjoy a sweet treat? Kids can help make delicious cakes and brownies using the microwave; so much safer than a stovetop or oven. Why not try a simple cake in a mug dessert? They are individual and so much fun to eat.
These are only a few of the many entertainment ideas that can be shared with a kidsitter either day or night. You may find that your child will really enjoy this new friendship and will not balk the next time you need to spend a day or nighttime hours away from home.