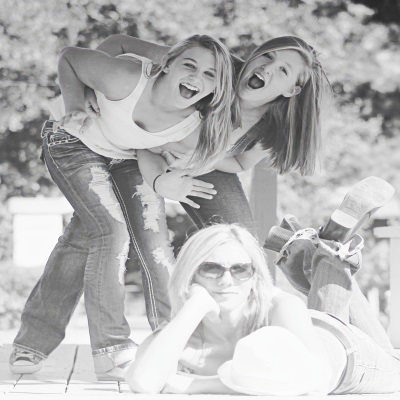 The summer is a fabulous time when kids get a break from school and have all the time in the world to hang out with friends.  You do have to keep in mind that your parents can say no if you and your friends don't behave well.
There are several tricks to making sure your house becomes the local hang out for all your friends, even if you don't have a pool.  Of course having a pool and other fun things to do helps, but I don't have one and me and my brother almost always end up at our house with our friends after a day or night out.  For starters, always have food!  Also, you always need to be ready for anything and have options as to what to do.  This doesn't mean to do it like a second grade birthday party where "First we are all playing dress up, and then we can eat cake and open presents", this means to just be ready for anything.  Not everyone will always want to do the same thing, too, so you will have to be ready to compromise.  But most of should hopefully know how to hang out with friends because that isn't the issue.  The trouble most people have is with parents not allowing friends over.
The first trick is to ask friends to bring some snacks too.  Many parents complain about how much teenagers eat, and an easy way to fix this is to have each of your friends bring a snack or some junk food so you and your parents don't have to provide everything.  This way, everyone will also have something to eat.  If you know one of your friends is very picky, ask them to bring their favorite food so they have at least one thing to eat.
Another trick to getting parents to allow friends back over is to stay quiet when it is late.  Many parents still work full time jobs in the summer, and at night they are trying to sleep.  If you and your friends are polite and respectful and allow them to sleep as soundly as possible, they will be much more willing to allow you back over.  If at all possible, have you and your friends hang out outside when it gets late.  This way you don't have to be quite as quiet.
Lastly, always pick up after yourselves.  No parent enjoys waking up to a living room or yard scattered with trash and soda cans.  Be as courteous as possible, especially when you are over someone else's house.  It wouldn't kill you to use a coaster on a wood table, nor would it kill you to make sure you throw your trash away.  I'm not saying you have to go all out and clean everything, but throw your trash away and pick up after yourselves.