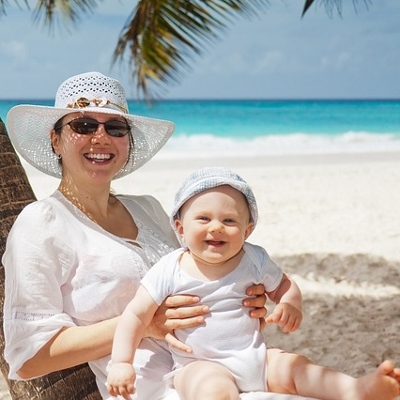 There's something about going on vacation that thrills people; seeing new places, eating different food, experiencing different environments and cultures. Holidays are good for you and enrich your life, but there are some moments and situations where you might long for a little piece of home when you are away.
Food and drink
Trying new food is an essential part of an overseas vacation, and there are some excellent dishes and flavor combinations to experience. You can discover whole new ranges of delicious food by giving local cuisine a shot, but if you feel like you need some comfort food, where do you turn? Luckily, a lot of the things that are popular in America are readily available in other countries, so you can usually get a burger, pizza or fried chicken without too much trouble. Some companies specialize in supplying American food online when you are abroad, so if you are serious about having a taste of home, you could order up your favorites that way. Candy is another product you can get online, and it is increasingly available in stores as well. In the UK, you cannot go anywhere without seeing Reese's Peanut Butter Cups on sale! The expansion of the coffee shop is good news for you if you cannot manage without your morning macchiato, as there will almost certainly be an outlet selling decent coffee somewhere near you. US beers are available around the world too, so if you are tired of draught Guinness, you should find some Coors at the supermarket.
Transport
You should not have any difficulty getting around on your vacation; Hiring a car, taking the bus, or catching the train is all very straightforward. There is something special about American cars though, and it is rare to find a country with similar vehicles. What you will see is that American cars have spread themselves around the world, with many nations having American car enthusiasts and even whole industries supporting the sale and maintenance of US vehicles. Some great car shows have an American theme, and car museums usually have a good selection of American classics, so see what's around in your location. If your idea of home is a subcompact rather than a muscle car, there are plenty of examples of vehicles that are common in the States being around in other countries. For instance, you can find a sleek Toyota Yaris for sale in South Africa, or a fun Kia Sportage in Poland!
TV
It used to be a familiar complaint from Americans traveling abroad that the TV in other countries was not to their taste. It was not really; it was just the tastes of the native population dictating what was showing on TV. Now that there are satellite capability and Internet streaming, you can watch your favorite TV shows from just about anywhere. So, if you are pining for Everybody Loves Raymond or need a fix of NCIS, you should not have a problem.
You go on vacation to get away from every day and the familiar, to explore and participate in the different experiences life has to offer, but if you do start to feel nostalgic for your home comforts, rest assured they will not be too far away.
Brought to you by our friend, Carol.