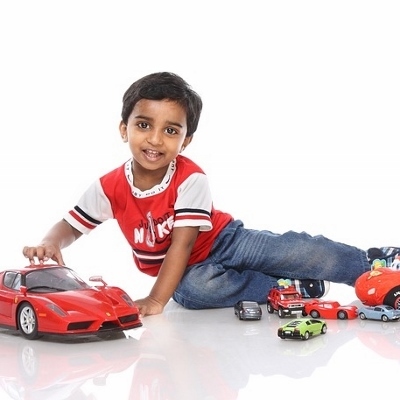 Do you ask your child to help with chores? Do you feel an uncluttered space sends a message to your children about the advantages of being organized? From the time my children were in the preschool years they did simple household chores and were rewarded with stars on a chart and sometimes a small gift. Here are some of the techniques to help the youngest kids get into the cleaning act.
Start With Making the Bed
Now, we don't expect our children to make sharp hospital corners when making their bed or adding loads of pillow shams. It's best to use a simple comforter, which is easily pulled up over the fitted sheet and then they can plop the pillow on top. Now, how hard is that? There is no reason why your child can't make his/her bed everyday.
Getting the Laundry Captured in One Space
Is laundry day chaotic? Are the dirty clothes sprawled out all over the place? Place a simple hamper in each child's room. If you don't have that many hampers, you can borrow this idea that a friend gave to me. Place a man's shirt onto a heavy-duty hanger. Make sure it is buttoned up to the top and run a stitch on the sewing machine to close up the bottom. The kids can drop their clothes into the top part of the shirt. When laundry day comes, you just have to take the hanger to the washing machine and empty it. You can even freshen up this hamper by putting the entire shirt in the wash. What a great way to recycle old shirts!
Ways to Tidy Up the Toys
Let's face it — kids just have too many toys! But organization is the key to a clean room. I have found that having shelves in the room is easier for the kids to replace their toys and then find them again. To dump everything inside a toy box may be quick, but try to find a specific item later. The kids will have to empty the box again. Set the shelves at the eye level of the child. For very young children, tape photos of the type of toys that live there, so children know what to place where. Make sure all puzzles are put together before they are placed on the shelves. Or, for puzzles and games with lots of pieces, use zipper lock bags or empty baby wipe boxes, which are great for game pieces. If you know friends with babies, ask them to save these plastic boxes for you. Think about storing small cars and toy figures in clean gallon milk jugs. Just cut an opening in the jug for easy entrance and exit, leaving the handle for transporting of this toy container. And plastic shoeboxes and containers make for an excellent place to store blocks. All these containers fit on shelves and keep toys contained.
Do you have other tips for cleaning with preschoolers? Please leave a comment below. Remember, parents can help other parents in this rewarding job of raising children.