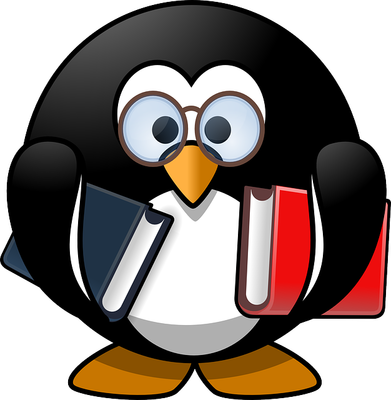 Most elementary-aged children know of the Ramona series written by Beverly Cleary. If not, it's time to introduce them to this book character and the author who created books revolving around Ramona's life. Ramona Quimby is eight years old and in the third grade. Her parents juggle work and school, leaving Ramona to stay with her grandmother after school until her older sister, Beezus picks her up. They go home, and Ramona helps Beezus with chores around the house and dinner preparation. Ramona has a slew of neighborhood friends that all play a part in her life and the book series.
What brought the Ramona books to my attention is that the author Beverly Cleary (well known to me, my children and even now my grandkids) is turning 100 years old this spring. She was born April 12, 1916. This prestigious writer has won numerous awards, including the Laura Ingall Wilder and the John Newbery Medals. She has been a good influence to many children and I love her quote, "Children should learn that reading is pleasure, not just something that teachers make you do at school." Many ask Cleary where she finds her ideas for her books, and she replies from her experience and the world around her. She is truly involved in the D.E.A.R program (Drop Everything and Read) and even included the information in one of her books. This program is a month long celebration that reminds people to make reading a priority – that reading is fun and teaches life lessons. This event is held every April nationwide coordinating with Beverly Cleary's birthday. National Library Week is also around the same time, this year April 10-16, 2016.
How often do you and your children visit the library? I would say by elementary age it should be at least monthly and even some areas will offer children this age their own library check-out card. Here are a few pointers when visiting the local library.
Make sure to use inside "whisper" voices when inside the library. This is a place when people love a peaceful and quiet atmosphere to delve into reading books.
If this is your first visit, ask the librarian for a tour, showing your child where books are located that will interest her/him.
Talk about the care of books, whether you are borrowing them from a library or purchasing new books for your home reading area. Make sure your hands are clean before you handle books, never write inside a book, and use a bookmark instead of "dog-earing" the page. Teach your kids to respect books at an early age, and the lesson will last a lifetime.
At the end of this visit, check out a few books to take home. Set up a reading time throughout the week where your child spends time engrossed in books and maybe even read together. This promotes a steady stream of quality time.
I hope you do introduce your children to Beverly Cleary's books, but remember that any book will help your child learn to love reading. So let them explore a variety of written text and start a habit that will bring them joy throughout their lives.