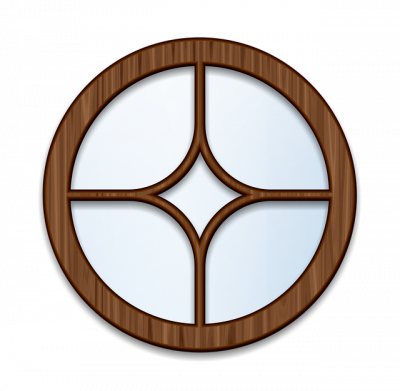 Having pictures of your family displayed in your home is a nice way to remember people and show people how much you love them. However, you might be like some people who have lots of photos in drawers and albums that never get seen.
Why not try to display them using your own imagination to create different ways to show off your family photos?
Old Windows
If you have your old wooden windows replaced, don't throw them away. Make them into a nice photo frame; you can paint the wooden frame, or you can make it shabby chic.
You can add a background to the frames, but it might be nice just to have the wall color behind.
Clock Style Frames
A clever idea that uses smaller frames placed around clock hands. You place the photos where the numbers of the clock would be. You can have any family pictures you wish; however, it would be nice to stick to one person per frame as opposed to group photos.
In the middle with the clock movement, you can also add some words about your family, or a nice quote.
Family Tree Pictures
A popular way for many to display their family photos is hanging on a picture of a tree. Despite this being popular, it doesn't mean you can't use it. Just try to think of something original to use as your tree. You could use old wooden branches that you can fix to the wall, or you can paint the tree on the wall in different colors.
A good idea might be to have a collage of your family in the middle of the tree. You can use a picture collage maker such as Adobe Spark to create your design.
Chalkboard Photo Wall
The chalkboard wall is a great idea for those pictures you might want to change every so often. You can stick them to the board with blue tack or another adhesive that you can remove. Then, draw around the photo in chalks of any color.
You can add messages or notes to the photo to remind you of something or to celebrate an event.
Photo Map Wall
If you are a family that likes to travel, then this idea is a great way to celebrate it. You place a map of the country you live or even the world. Then, place photos of your travels in the country they were taken.
You can either cut them to match the shape of the country or pin them nearby with an arrow pointing to the place you visited. It is a great way to show people where you have been and remind yourself of some amazing adventures.
By using things, you may have around the house, you can quickly discover a new way to show off your photos. It also adds a little design feature that can make your room look nice. The only limit is your imagination and the number of photos you have, so you had better take some more.
Brought to you by our friend, Carol.