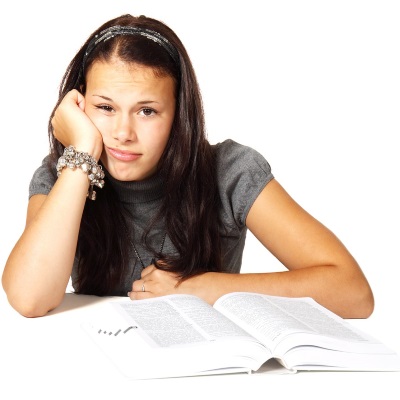 Tweens either proclaim to either love or hate people, places, or things.  It's the age where drama and emotions rule; therefore, it's your job to keep a tween convinced that school, including learning, is fun.  While school might require a child to complete homework and tests, he or she will do so more readily if doing the task seems like a positive challenge instead of a negative one.
Your work is cut out for you.  Tweens exhibit strong emotions —  happy one minute and angry the next. Yet, if you stay calm and consistent, you can instill your high value for education into him or her.  Take a deep breath, then try one or more of these tips to help your child view school as fun.
1.  Small Group Learning
Ask your child's teacher when he or she employs small group learning activities.  Tweens like to learn in groups, as they are beginning to place more value on friends.  If you know when group work will happen, you can talk it up to your child.  She'll want to go to school to work on a difficult subject with friends instead of all alone.
2.  Ask Why
When your tween arrives home from school, let him or her discuss the day's events, then ask "why?" Children this age are moving from concrete to abstract thinking, so they are beginning to make deeper connections.  In effect, they are becoming critical thinkers.  Asking children why questions about school subjects will allow them to dive deeper into learning.  This will also spark a desire in the child to ask why questions the next day at school.  And who doesn't find asking why fun?
3.  Encourage Participation
An involved child is a happy child.  Help your tween find an activity at school to join.  It doesn't matter if it's chess team, the dance club, Boy Scouts, Girl Scouts, the soccer team, or a youth drug prevention club.  What matters is that the child finds a niche.  Sometimes going to school at this age can become difficult, especially if the child has trouble finding friends.  If a member of a club or sports team, he or she will certainly have more opportunities to secure friendship — and fun.
4.  Attend School Sponsored Events
This is the easiest suggestion.  When a parent attends school open houses or other events with a smile on his or her face, then a child will follow suit.  For example, a parent who states, "let's skip the open house, because it's always the same old same old," gives off a negative vibe. Compare that to this statement: "I can't wait to go to the open house tomorrow.  I want to see that cool science display."  It's easy to see which parent is helping her child find school to be a fun place for learning.
Learning IS fun.  It should never be viewed as drudgery.  Convince your child that school is full of fun, and he or she will grow up to be a curious — and most likely successful — individual.