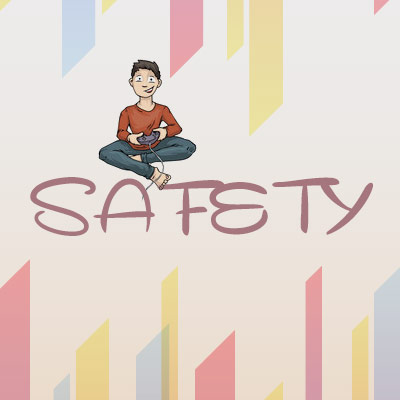 The concept of the "one stop shop" has spread like wildfire across the United States.  After all, what's easier than finding everything you need in one place?
As one who writes articles concerning tween safety issues on a regular basis, I'm glad to be able to share a "one stop shop" safety resource in this post.  Now, instead of worrying if you've thought of every way to keep your tween safe, you can rest assured the National Crime Prevention Council (NCPC) has gathered all the information you need to do the job.  Prepare to be truly amazed at all the information they present to parents/guardians on various safety issues that affect tweens!
As outlined on their comprehensive website, "the National Crime Prevention Council's mission is to be the nation's leader in helping people keep themselves, their families, and their communities safe from crime. To achieve this, NCPC produces tools that communities can use to learn crime prevention strategies, engage community members, and coordinate with local agencies…"
However, instead of just focusing on crime safety, they have branched out.  In fact, their website outlines safety information on a plethora of issues, including bullying, bicycle safety, gang safety, gun safety, and media literacy.  And that's just a hint at all of the safety concerns they address.  Follow this link to see a list of all topics you can learn about.  Bookmark the page, then explore each topic at your leisure – or when a specific need arises with your child.
I especially like their guide to social networking websites, as most parents aren't nearly as adept at using them as their kids!  Read their useful tips here.
What is really awesome about this resource is the NCPC goes one step further by not only educating parents, they educate tweens as well.  Using their likable mascot, McGruff the Crime Dog, they teach children by featuring various interactive activities on their website.  They have fun games, engaging videos, sound advice, and even downloads.  Click here to visit the kids' site.
Finally, I would like to point out that the NCPC sponsors many effective prevention programs, each with a different focus and target audience. To learn about each program and how to get involved, visit this web page.  This proactive group is really making a positive difference in the lives of U.S. citizens.
I understand that being a parent is a difficult job.  There's just so much to do!  I am happy to be able to lessen your burden – even a little bit – by sharing the NCPC site with you.  Take advantage of all this organization you have to offer, and you can rest assured you've done a wonderful job working to keep your tween safe.