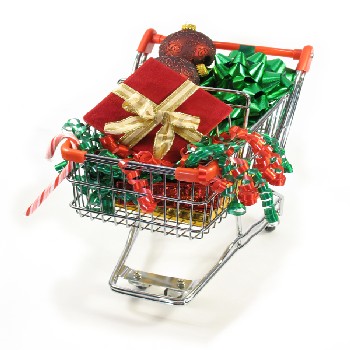 Christmas is upon us!  As a child during Christmas (or your holiday of preference), receiving gifts is a highly exciting event.  Often, if you have siblings, you will buy them gifts with either your own or your parents' money.  In larger families, this can become very expensive.  So, some families have their own little twists on the sibling gifting.  I thought I would share some ideas, including my family's.
 As you may know, I have three siblings.  I have two younger sisters and a younger brother.  Because of this, getting a gift for all of my siblings can become expensive.  I don't pay for my siblings' gifts, but my parents do, making it a highly expensive venture for them.  So, instead, we do a Secret Santa for the kids.  We all have to buy a gift of less than $20 for the person whom we draw.
As a family, we do a second, similar event.  My grandparents', parents', siblings', and my names are entered into a Secret Santa.  We have to make a gift for the other person that cost less than $15 to make.  Previous entries have included painted jars, homemade pocket square racks, and decorated lamps.
If you want to put an exciting twist on it, hold a themed gift giving event.. Using a Secret Santa type selecting process, you could make the gifts all have to fit under a certain theme.  Theme suggestions include: games, sports, food, and books.
In order to save money, gifts could have to be made from household items or crafting supplies bought by the parents.  This would allow you to have the children make gifts for all of their siblings while remaining low cost.  You could also do this with food, if your children are talented cooks.
This may seem outlandish, but some type of favor exchange could work.  Rather than giving gifts, the children would have to offer to do the others' chores, help them do something, etc. at least once in a set period of time.  This gift would have to be enforced by the parents, though.
Giving Christmas gifts to siblings can be hard on the wallet and boring, but hopefully these ideas can help you out! Ho-ho-ho!