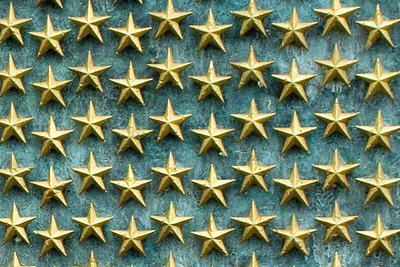 "I earned a gold star!"  That simple statement sums up third grade for me.  I loved my teacher, and I worked diligently all year to earn gold stars for specific accomplishments – both social and academic.  For me, as a result of that experience, behavior/task charts became a great internal motivator. Even in college I made my own "charts" to record each test grade, each A acting as another gold star.
However, some of my peers in third grade earned few stars.  They struggled with the process for various reasons.  The result of this struggle might have been a feeling of shame. As Gwen DeWar, Ph. D. asserts in a September 14, 2013 article entitled, What's Wrong with Classroom Behavior Charts?, charts may actually cause mental harm in children. She states, "so we may imagine that kids who find themselves frequently shamed are going to be in a state of chronic stress and compromised immunity."
As a child, I felt gleeful when I earned more stars than any of my classmates.  As an adult, I feel sad for the child who had only six stars by her name at the end of the year.  How did she feel all those years ago when the teacher would dramatically place the stars next to my name instead of hers?  Did she feel shame?  I know she couldn't have felt GOOD.
With any argument two sides present themselves.  Such is the case with classroom charts.  Some children will excel when presented this type of "reward" system, while others will not.  Maybe behavior charts work best in a child's home, where he or she is not compared to a room full of peers?
EmpoweringParents.com fully supports the use of behavior charts in the home.  On their website they proclaim, "here on the Parental Support Line, just about every call we get involves a question about consequences. Many parents struggle to find effective consequences while overlooking the importance of using rewards. We recommend establishing rewards or "incentive systems" for kids, which can be done easily using a behavior chart."
The company goes further by outlining several of the perceived benefits of home behavior charts:
Clear expectations for children.
Immediate feedback.
Motivating force.
Gives parents a better sense of control, in the sense of not feeling "stuck" when it comes to their child's behavior.
Focuses on positive behaviors instead of negative ones.
Interested to learn more?  Follow this link to an in depth article by Empowering Parents concerning the positives of in-home parenting charts.  They also provide free downloadable charts, including homework, chore, and behavior versions.  Click here to access them.
There is no easy answer when it comes to behavior charts.  As with most parenting tools, one must use those that will work the best for his or her child. For me, gold stars worked to motivate, but then again, I was already a compliant child.
If you've used these charts either successfully or unsuccessfully, chime in!  It would be nice to have a different viewpoint.