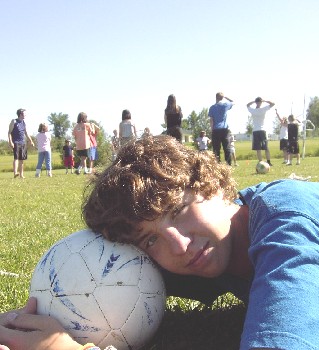 This is the time of year to begin thinking about summer activities for elementary age children. Waiting until the last minute to decide which programs to sign a child up for will lead to one thing — stress.  Take time now to begin sifting through the multiple options available, weighing which ones will be the best fit for your child (and for your pocketbook).  Keep a list of costs, registration deadlines, and participation caps. Read on to learn about just a few of the myriad  fun things for an elementary age child to do over the summer.
Sports Camps
Children like to participate in sports camps during the summer months. Check out local Y's, Boys and Girls Clubs, high schools, and colleges for programs aimed at young children. Some camps last a week, while others can go longer.  Costs vary widely.
Music and Art Camps
Just like sports camps, there are music and art camps to suit all interests.  Art museums, arts incubators, colleges, and even community based drama groups have offerings for children.  Kids can learn to paint, draw, write poems, act, play an instrument while having a blast.  Again, length and cost of camps will vary.
Library Summer Reading Programs
I highly recommend investigating summer reading programs at the public library. Children who participate in these programs can earn prizes, take part in special events, and read great books, usually all for free!
Vacation Bible School or Other Faith Based Programs
No matter a family's religion, there are usually plenty of faith based summer programming options.  Local churches host Bible schools, and camps for all faiths exist across the United States.  Check with your own faith leader for suggestions on what would suit your child. These programs are usually cost little or nothing.
Sports Leagues
Both boys and girls can participate in summer sports leagues.  Some teams play locally, while others may travel across a specific region.  As one can surmise, being part of a traveling team will be much more expensive than being on a local team. This is because parents need to add in the cost of hotels, gas, and meals away from home.
Specific Sports Lessons
Depending on your particular part of the country, your child can participate in variety of individualized sports lessons.  Since I am familiar with the Midwest, I know many families place children in summer swimming, tennis, and/or golf lessons. Of course the sky is the limit; each part of the country offers unique opportunities for children. Costs vary from sport to sport and location to location.
Summer School
Summer school isn't only for remedial work.  Instead, districts offer enrichment programs during the summer months.  Local colleges also host programs that spark an interest in learning.  Summer school is much more relaxed, yet it reinforces concepts learned throughout the year.
Activities for elementary age children abound in the summer.  Begin researching them now to decide which ones are right for your child.  No matter which programs you choose, your child will be sure to have a fun summer!