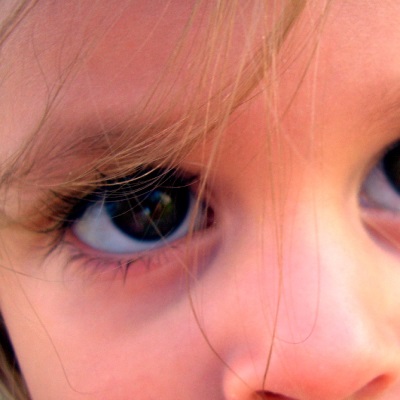 There is a big difference between the fake cry and the real cry. The real cry has a different sound and urgency to it. The fake cry is just merely noise that your Preschooler is putting out. This is usually because they want something. Many times, it is easy to tell them apart. But it can be frustrating if your Preschooler engages in this behavior a little too often.
One of the tricks is not to reward this type of behavior. Often, the fake cry is merely done for attention's sake. Sometimes, it is done because the cry has been rewarded in the past. Preschoolers are smart. If they think that fake crying will get them candy, attention or whatever else they want, they will fake cry just as means of getting what they want. While rewarding good behavior is a good way to get them to do things, rewarding this type of behavior will only bring on more crying. So, avoid giving into them when they start fake crying. If they don't get want they want through this means, they will stop fairly quickly.
Sometimes, this fake crying occurs in a public place. Unfortunately, not many people can tell the difference between a fake cry and a real cry. This is especially true if they don't know your Preschooler. Your only real option in this case is to give them a warning about stopping the activity. If it persists, then you have to follow through with leaving. It can be difficult to do so, especially if it is something that you paid for and want to do. But you have to follow through on the consequences if you want the behavior to stop.
The fake cry is often used to gain your attention at the most inconvenient times. The best way to counter this is not to give the cry itself any attention at all. Instead, tell your Preschooler that you will talk after they are finished throwing their fake fit or that they can sit in time out until it is over. Once it is over, then you can address what they need. The worst thing you can do is to give them something the instant they start in on crying.
Fake crying is something that should not be encouraged by rewards. While you do want them to cry if something is really wrong, the fake crying is a behavior that needs to be discouraged.