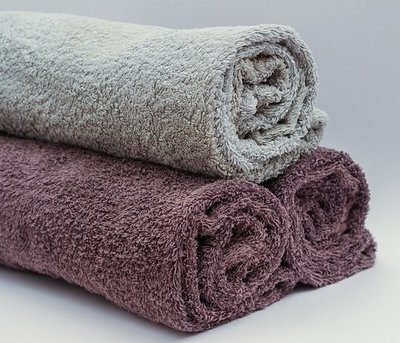 Going into your freshman year of college can be stressful; trust me I know, I'm going through it, too.  The first thing on your mind at all times is cost efficiency and "Will I be able to afford that after I pay my fees?" After fees and tuition are paid off, you still have to get bedding and towels, all sorts of things you didn't think of having to buy.  I just recently purchased towels and was shocked not only that I had to buy my own towels (this was never something that had crossed my mind), but also how expensive they were.
When shopping for college the first thing to keep in mind is that you will have very limited space.  Buying a big comfy chair is probably not something you will want to do no matter how comfy it is, as you will have no room for it in your dorm. Start by creating a budget for yourself, $200 for bedding and towels, $50 for a mini fridge, $25 for cleaning and laundry supplies, so on and so forth.  If you manage to find bedding and towels for super cheap, let's say you only spend $150 on it, the extra $50 can either go back into your bank account as spending money for throughout the year or it can be used to splurge on other items like decorations or a TV for your room.
When purchasing bedding go to either a TJ Maxx or Marshalls or go to Bed Bath and Beyond.  While BBB may be a bit more expensive, they often have things on sale and have a far wider selection than TJ Maxx.  Also chances are your mother has three of their 20% off coupons that they send to everyone lurking around somewhere. (Seriously, ask her for coupons. I didn't and was informed by her that she had some I could have used when I came home with my bedding).  A store like Walmart is great for small appliances like a mini fridge or microwave if you're allowed to have one in your room.
As for decorations, don't go overboard.  You will have very limited space, and you will want as much of it as you can keep.  For the things you do buy, go to a TJ Maxx or Marshalls, their decorative sections is always filled with items on markdown and they are always super cute.
As for clothing, you may need to buy some new ones, especially if you are going to a place with a climate different than where you live.  However, keep in mind that your closet space will be very minimal.  Pack (or buy if you need to) simple items that can be reworn in several different ways.  Remember to pack all different types of clothes as well, like jeans and shorts, sweaters and tanks, and a vest and a winter coat.  Whether you are going to northern Maine or Florida, weather can change drastically and at the most random times, and you never know when you are going to need a jacket.